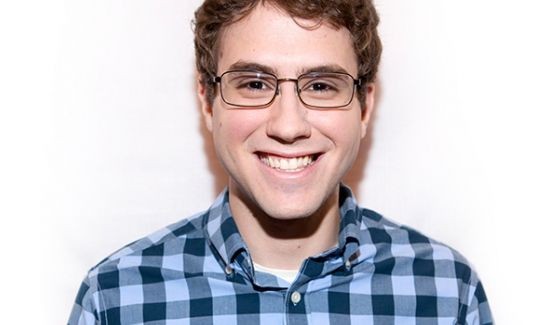 Steve Moses will surely be the resident genius in the Big Brother 17 house, but will he play like one?
The 22-year-old mechanical engineering student at Cornell University is often compared to Sheldon from "The Big Bang Theory," doesn't plan to reveal he's so smart.Already, he's using his brain. He plans to go into the game as a "childlike, less intelligent young virgin who sleeps with his teddybear."
Steve seems to have a lot of Big Brother knowledge and has chosen Danielle Reyes as his favorite Big Brother player. "Not only is she a mom in real life, but we also got to see her act like a loving and caring mom in the house through her relationship with Jason," Moses said. "I loved it when her claws came out when anyone even thought about trying to touch Jason. She was a strong and proud woman who was very confident and made big moves when necessary."
How will Steve be able to contain all that knowledge? Maybe he can focus on talking about his music, instead. He loves to listening, playing, mixing and recording music, the trombonist says.
Steve Moses, 22
Hometown: Gouverneur, NY
Current City: Gouverneur, NY
Occupation: College Student
Interview with Steve:

Latest Articles By Steve Moses:
Throwing competitions was a central part of my Big Brother game. I never understand what inspires Houseguests to want to win the first HoH. To share some wisdom, I recently had a conversation with BB13
[...]
Please welcome Steve Moses, winner of Big Brother 17, as our guest this season with his series of articles giving us a new insight to the game and what's going on behind the scenes. With
[...]
I'm very excited to introduce our readers to the reigning Big Brother champion, Steve Moses, as he has agreed to share with us his insight and advice for the upcoming BB18 cast of Houseguests. The
[...]