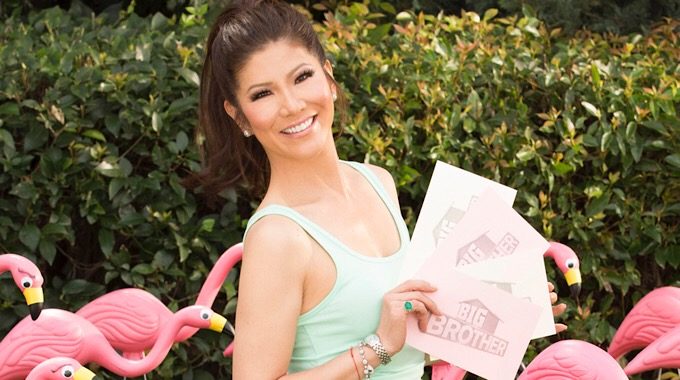 There has been a lot of news regarding the host of Big Brother, Julie Chen and her husband of 14 years, Leslie Moonves. As we all know or have heard by now, Moonves, who had been the head of CBS for 25 years, stepped down from the network yesterday. In July he was accused of sexual harassment and sexual assault by six different women and yesterday six more woman came forward with allegations of their own. 
A day after the announcement of Moonves' exit from CBS, Julie Chen did not appear on the daytime talk show, The Talk, which she co-hosts alongside Sara Gilbert, Sharon Osborne, Sheryl Underwood, and Eve. Chen released a statement to explain her absence from today's season 9 premiere of The Talk simply stating that she was "taking a few days off " to be with her family. She also added that we will see her Thursday night on Big Brother.
In a statement from CBS, Moonves will be making a $20 million donation to one or more organizations that support the #MeToo movement and equality for women in the workplace. It also mentioned that Moonves will not be receiving any severance packages at this time and along with CBS while the investigation into these allegations continues. Moonves released a statement of his own last night saying that the new allegations are "untrue" and that he is "deeply saddened to be leaving the company.'
While she plans on being back for the DE coming up this week on Big Brother, we aren't sure what her future with Big Brother looks like. While we are hoping that Chenbot will continue to host future episodes and seasons of Big Brother, we expect that Big Brother will still go on strong regardless of what happens.