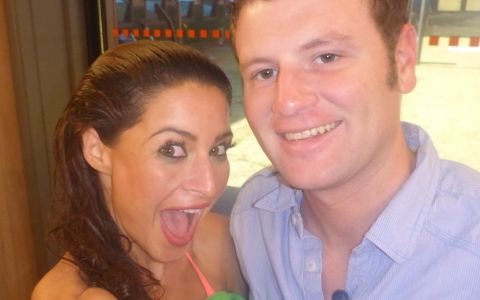 Big Brother's Judd Daugherty is putting his BB15 fame to good use this month as he fundraises for St. Jude Children's Research Hospital as part of an upcoming walk-a-thon on November 23, 2013 in Knoxville.
On his fundraiser page Judd explains how St. Jude's has helped his family in the past when his cousin received treatment there. Now Judd is looking to family, friends, and Big Brother fans to help him give back.
So far Judd has raised nearly $1,400 on his way to a goal of $5,000. We'll be contributing today's earnings from this site and hope you'll join us and Judd with a contribution as well.
Former BB HG Britney Haynes put out a message of support for Judd's efforts with an update on her four-month old daughter Tilly who is going through cancer treatment and may have her surgery at St. Jude's.
twitter-tweet">

Tilly's surgery will likely be @ SJ. Hope u meet ur goal! RT @JUDDNATION:Help my team reach our new goal for @StJude! http://t.co/7s4T61mbfm

— Britney Haynes (@britney_haynes) November 12, 2013
Britney has been providing updates on her baby's progress in treatment and sharing pictures along the way through a dedicated webstie, TogetherForTilly.com. Just this week baby Tilly turned four-months and Britney celebrated by posting this adorable photo of her very happy little girl.
click images to see full-size view
Please consider joining us in contributing to Judd's fundraiser for St. Jude Children's Research Hospital. You can donate here through St. Jude's website.
Image source: Twitter & Instagram