Such craziness going on this week in the Big Brother game! I am very excited that a Jury member will be returning to the game again this season. Getting a second chance in the game is a very great opportunity and it gives you a chance to get revenge on the ones that wronged you but most importantly it gives you another chance to win the game!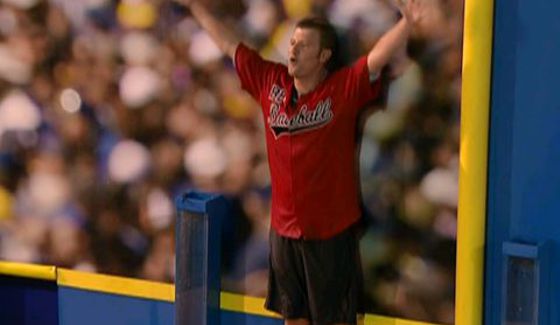 This time last year I remember we got the note at breakfast about getting the opportunity to get back in the game. I was really hoping for that because Julie had said just because we were evicted didn't mean that our Big Brother game was over. Also I had just watched Big Brother Canada a few months before and remembered Gary being voted back in the game by Canada so that gave me some hope. I remember being a little freaked out that America would get to vote and that they would vote Candice back in because of her friendship with Elissa.
I think we got the letter two days before we actually got to go back to the house and compete so it was a very long 48 hours! I remember the night before we went back to compete I was pacing around the Jury house with my stomach in a knot. I honestly felt like it was life or death and I didn't know what to expect. I didn't know if only one of us was going to be competing against the most recent evicted houseguest or what.
I did not sleep the entire night. I remember running on the treadmill trying to get sleepy and also sitting in the sauna but nothing worked! I was up until daylight and managed to get a power nap. I remember going back to the Big Brother house and I had been throwing up due to nerves before we walked on stage.
All of that was worth it once I got back in that house and seen everyone's faces and hearing their fake apologies and I was still STUNNED that Helen had been evicted. I was very nice to everyone and apologized to the ones I had been rude to when I had been evicted the first time.
I remember walking out and seeing the wall and I was so excited! As a fan of Big Brother I have always enjoyed watching the wall competition and thought like it looked like a fun competition to compete in. Once the competition started I realized that people were falling off when they tried to reach for the balls so my strategy was to only catch the balls with my body and really focus on balance. I kinda acted salty about the fact that they had put Spencer on the block again and I quickly realized that I was in no position to be making waves so I decided that my best bet was to be nice to everyone while I was on the wall in case I made it back in the game they would feel like I was being genuine.
I wanted everyone to believe that I wanted to come back with a "clear slate" and that I didn't hold any grudges whatsoever. In my head though I had been marinating on wanting to take out Amanda, McCrae, Andy, and Helen. Helen was also competing to get back in so when she fell I was glad that she was going to Jury on good terms with me again.
click images to see full-size
I won the Jury portion of the competition but I didn't win the main HOH and I was a bit terrified about that and was praying for Amanda to fall. I had seen the girls holding onto the thing that held your balls once you caught them and was immediately sick because I didn't know we could do that. Not winning that HOH competition was the best thing for my game at that time though especially since i ended up being safe. I think it was a good thing because it showed me who I could really trust moving forward in the game. Had I won that HOH people would have been shook and would have blew smoke up my ass and I wouldn't have known who was genuine at that point.
Whoever returns to the game whether it be Jocasta, Hayden, Nicole, or Zach I hope they say that they want to start on a clear slate and not hold any hard feelings but I hope they don't mean it! They will have to work with people they don't want to work with (like I did with Andy) but it is all about numbers. Whoever returns will have Donny on their side but Donny alone will not be enough.
They need to find some cracks within the big alliance and convince those people that they think they can recruit to their alliance that they need each other equally so it doesn't come across as desperation. They need to convince Christine that she is on the bottom of her alliance and that they can help her make it further. Scratching someone's back in the Big Brother game (not how Christine scratches Cody's) builds a ton of trust and at this point of the game paranoia is insane and people are already wondering if they should reevaluate their game/alliances.
I really hope to see Hayden return to the game. I know how bad it sucks to leave on day 49 in a double eviction. I bet that he has been marinating on this for a while now and it will be very interesting to see how he would come back in the game. I also think that Hayden has more potential to go far if he comes back because his wounds aren't as fresh as Zach's and he can convince people that his game has changed without having Nicole in the house anymore.
If one of the three that has been in Jury comes back they need to make it sound like the other two Jury members HATE them now and maybe even try to act like they got in a fight in Jury. That way if they stick around the other Houseguests won't look at them as much of a threat when it comes to Jury votes. I also really like Zach and would love to see him come right back in however I think it would be a bit harder for him to stick around because people are so dead set against him and used to him. Anything can happen and I wish the Jury members and Donny nothing but the best of luck. Who knows Zach could work his magic and we may see Cody competing to get back in the house!!
I honestly would not be shocked if they had another competition in a couple weeks and bring another Juror back. I mean they did add another week to the show and all and they said it's the twistiest season ever! Maybe we will get lucky and have a Hayden/Zach/Donny final 3!!
J-U-Double-D
Be sure to keep up with Judd online:
Twitter @JUDDNATION
INSTAGRAM @juddnationbb15
My website is juddnation.com (lots of videos with alumni – more to come)
Find me on Beamly