Big Brother fan favorite Janelle Pierzina stoked excitement Thursday with her announcement hinting at either a return to the Big Brother 16 house or another baby on the way.
Update: Janelle shared an update on this story. Scroll down for the latest.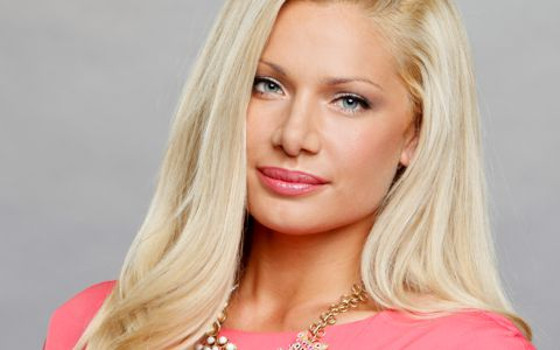 On Thursday afternoon Janelle shared the interesting riddle on Twitter saying,
"For the last three summers I have either been pregnant or playing Big Brother. This summer will be no different!"
Oh my, oh my! What do we have here?
We've obviously only got two options to work with here, so which is it? Is Big Brother 16 an All-Stars season as some speculated (a theory we don't support) or could Janelle be on her way to three-peat motherhood?
click image to see full-size view
Back in January 2013 Janelle announced "Baby #2 on the way! Due in August" via Twitter so it's certainly possible that she's pregnant again despite being close together.
BB14 fans will remember her "trip to Greece" just before the season started that caused so much uproar and out'd her involvement in the series. This would be way, way early compared to that and far too direct, something I'd be surprised for CBS to allow.
So what do you think it is? Is Janelle pregnant with baby #3 or are we set for another All-Stars for the Big Brother 2014 season? Maybe a Fans Vs Favorites since casting events are still rolling? I'm going with the former and still expecting (hoping for?) an all-new cast on BB16. What about you?
Update: Just as we suspected, Janelle is pregnant! Congratulations to the upcoming three-peat mommy. She shared the confirmation today on Twitter and thanked her fans for playing along with her tease about possibly going back to the Big Brother house:
twitter-tweet" lang="en">

The rumors are true, I'm expecting! Due in October! Thanks BB fans for being such great sports! I just love messing with you :) #Pregnant

— Janelle Pierzina (@JanellePierzina) April 9, 2014
Are you sad or relieved that Janelle won't be part of Big Brother 16 this summer?
click images to see full-size view