James Huling was voted out last night from the Big Brother 18 house falling just short of the Jury deliberations when his efforts to seal a F2 deal from the sidelines didn't work out. He didn't get a chance to win Big Brother this year but he did get to help make that big decision.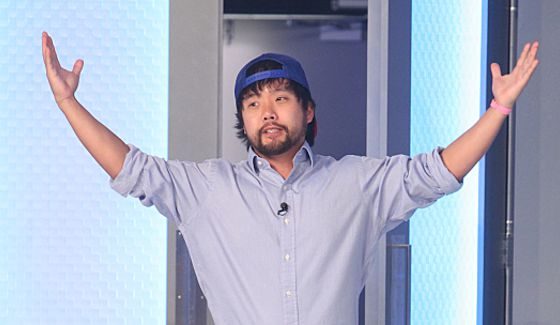 Now with the season over James was free to discuss his game and experience on BB18. I spoke with him today about choosing the winner, what went wrong for him in the final week, that time he shot Natalie's game in the foot, and more. Read on for what James had to say about the season.
Big Brother Network (BBN): How did you make your final vote decision there in the Jury for Paul versus Nicole?
James Huling: I know Paul probably doesn't want to hear this, even though he voted me out and it wasn't Friendship, I was sticking to my F2 deal to the end.
BBN: You admitted to throwing a lot of comps this season. Did you throw either of the last two comps of the Final HoH?
James: No, those I definitely wanted to win. The first one I was really banking on winning when Paul decided beat me in that comp I was like, I know this second one is probably not going to be too good cause I'm going up against one of the strongest mental competitors that's been in the house this season.
BBN: After the first two rounds of the Final HoH was over we didn't see a whole lot of campaigning from you. What was your strategy there to get to the F2?
James: It was pretty simple. Me and Paul solidified when we were going to vote Corey out he was like we're going to ride this out to the end and I was like I know Nicole said I was going to screw you over and vote her out to work with Corey, I just want this (voting out Corey) to show you that I'm down. This is it.
When I lost both lost comps I was genuinely feeling bad. Paul threw me a lifeline, I voted Corey out, and now I've put him in this bad spot where he has to win either both comps and secure both of us, but then the game mode started kicking in.
I went to Nicole a few times and said just check the Jury votes and make sure taking Paul would be good for your game. I guess she used that in a malicious way to get Paul to be like "screw James, I'm taking you to the end."
BBN: When you announced to the house in front of Corey and within earshot of Nicole that Natalie wanted Corey out instead of Victor, did you realize at the time what you had done to your and Natalie's game?
James: No, that was one of those times that I slipped up. I was trying to get some information and I think Natalie got caught in the crossfire. I realize it did put a target on Natalie when I said she wanted to keep Victor. After I said that I really shot her in the foot on that.
BBN: What made this time around harder for you than your first season (BB17)?
James: The showmance. I was definitely invested in it more than I thought I was. Going in I was like "no showmance," I was coming in for business. Then I met Natalie and we connected with a lot in common. The feelings got real and that took over. It went from looking out for my own game to we were trying to look out for each other's game while being in a showmance. It definitely put a stress on the game itself.
BBN: What was your very best move of the season?
James: I think taking ol' Frank The Tank out.
BBN: Did you have a hard time going against a Vet like that?
James: After holding your left arm up for 5.5 hours to win a HoH comp, no one came and talked to me because we got in so early in the morning. The whole house, I know, they want Frank up with Bridgette. Nobody came and talked to me. It was two hours the nominations were there. I was like, it's now or never.
I'm actually glad I did it because Nicole told me that Frank wanted to nominate me for Roadkill plenty of times, but I was safe at the time. He was just threatened by me and he definitely wanted to put me up on the Block but he just didn't get the chance to.
BBN: What will be your favorite memory from the season?
James: My favorite memory would definitely have to be when I saw Ziggy Marley in the carnival and me and Natalie had a little date night. That was definitely a highlight of the season for me.
BBN: Thank you James and congratulations on making it to the F3.
James joked with me that third time might be the charm for him after he managed to make it even farther in the game this season than his last time around, but 3rd is just one step shy of the prize money with his finale night eviction.
As for his strategy, it got him to that last night of the season, but when he needed to pull of the win the most he just couldn't do it and that cost him at least $50K. Then his efforts for AFP also came up dry when Victor pulled that one off for himself adding insult to injury for James's season.
What did you think of James's game this season? Would you want to see James back for a third round or was twice enough for your tastes?