Big Brother Over The Top, the new online series version of our regular Big Brother summer addiction, will premiere next Wednesday, Sept. 28th and now CBS is revealing exactly when everything will be going down each week including nominations, Veto, evictions, and more.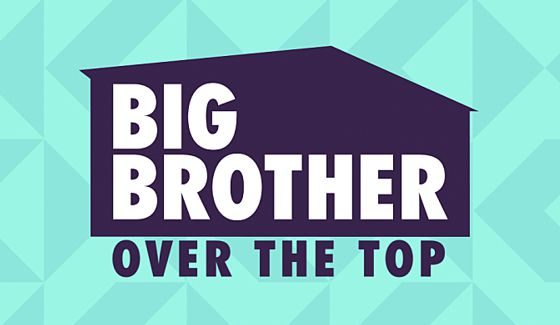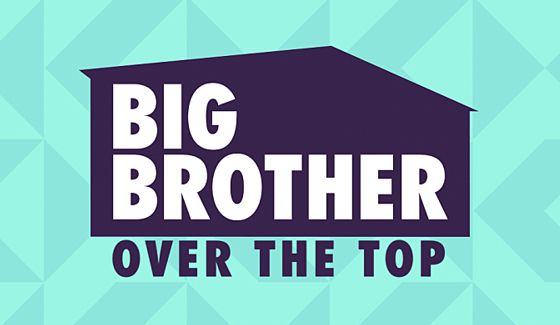 With no packaged episodes on TV and no blackouts to hide events like nomination ceremonies and Veto competitions we're going to need to know the Big Brother Over The Top schedule to guide us on when to jump on our Feeds and watch everything as it happens. Yes, everything will be shown on the Feeds with BBOTT.
During the regular Big Brother seasons there's no fixed schedule for some of the major events which makes it tricky for knowing when and what to expect. We knew nominations usually happened around 5PM PT on Fridays but then Veto might start at 2PM, 11PM, or whenever leaving you hanging all Saturday waiting around. That won't be an issue for Over The Top fans.
CBS has released a set schedule for each week including all the events we can expect to see playout live on the Feeds. Remember, no blackouts for BBOTT like we get with the regular BB on CBS. You will get to watch these events live as they happen.
Big Brother Over The Top Schedule:
Wednesday 10PM ET (7PM PT) – Weekly Full Episode
Wednesday 11PM ET (8PM PT) – Live Eviction
Wednesday 12AM ET (9PM PT) – HoH Competition
Thursday TBD – Julie Chen Live Q&A with HGs
Thursday TBD – Julie Chen Interviews Evicted HG
Friday 10:30PM ET (7:30PM PT) – Live Diary Rooms
Saturday 4PM ET (1PM PT) – Have Not Reveal
Saturday 10PM ET (7PM PT) – Safety Ceremony
Sunday 10PM ET (7PM PT) – Nominations Ceremony
Monday 4PM ET (1PM PT) – Veto Competition
Tuesday 4PM ET (1PM PT) – Veto Ceremony
Tuesday 10:30PM ET (7:30PM PT) – Live Diary Rooms
Along with the above schedule there will be "Weekday Replay" episodes Monday through Friday at 10PM ET (7PM PT) to highlight the day's events. And of course, the Live Feeds will be running around the clock in addition to all these events. I'm assuming the Feeds will simply feature these events on the regular 4 camera views rather than us having to visit a different video source, but we'll see.
You can print out this handy chart to keep track of what's happening when on BBOTT.
click image to see full-size view
It's an interesting schedule and wonderful to know in advance exactly when things will happen, but those times? They sure aren't east coast friendly. Midnight ET for the HoH competition? I'll be up to cover it, but I can't imagine most east coast fans will so what's the point of putting these things live on the Feeds to then have them at an unreasonable time? There is a solution.
Everything will be captured on the Feeds archive in Flashback so you can rewind later and watch anything you missed. So if midnight comps aren't enticing then you can rewind the next morning to see what happened. Think of it like your DVR for any missed events.
The Live Eviction episodes on Wednesday nights were originally going to be at 10PM ET (7PM PT) but now they've turned it in to a THREE hour event with a recap show at 10PM, eviction at 11PM, and competition at 12AM. Eessshhh.
Either way, I'm still hoping for good things from the new Big Brother Over The Top season and the party gets started this Monday with the cast reveal at 10AM ET featuring the first twelve Houseguests who will be entirely new to us. Then on Wednesday we'll find out whether Jason Roy or Jozea Flores will be joining the other 12 HGs. You can vote now to decide between Jason or Jozea.
Since this entire season will be on All Access's Live Feeds then you'll need to be signed up with your own account and subscribed to watch along. If you're new to All Access then you can get the Free Trial for a week long test run of the video service. After that it's $5.99/mo (20 cents a day) to watch along and you can cancel it at anytime online in your account settings.
What do you think of the BBOTT schedule? Is it a relief to eliminate the guessing game of the regular summer editions? Excited to see live Diary Room sessions? And what about this new "Safety Ceremony" that builds to a reveal of the nominations the next day? Lots of things to discover on this new Big Brother series and we'll be here covering the entire season for you.
Download our Big Brother App, join us on Facebook and Twitter, and get our Email Updates for more!