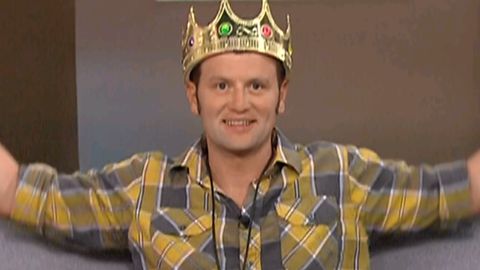 We caught up with Big Brother's Judd Daugherty to discuss his support of the Reality Rally fundraiser "Poker Fun For Funds" event. That event is held tonight, Friday, January 24th in Murietta, CA and it's not too late to get involved. Early registration begins at 6:30PM with the poker tournament kicking off at 7PM. More details here from Reality Rally's website with address and ticket prices.
Here's what Judd had to say about tonight's fundraiser event:
Big Brother Network: How did you get involved in the Reality Rally 'Poker Fun For Funds' event?
Judd Daugherty: I got involved because my friend Gene from TheGlassHouse decided to host a poker tournament to raise funds for the charity and invited me. It is for a great charity and I wanted to get involved.
BBN: You're co-hosting the event with Gene Bryant & Alec Beall, but will you be playing and how good of a poker player are you?
Judd: Yes I'll be playing as well! You have to be in it to win it! I mean I'm pretty new to poker but I did okay in a tournament I did a few months ago. I can definitely hold my own.
BBN: Have you recruited any other BB HGs to join you at the poker game?
Judd: We are all a team as we as we started spreading the word about the event Nick Uhaus, Kaitlin Barnaby, as well as some other surprise personalities wanted to be a part of this awesome event!
BBN: When Reality Rally's big event in April comes around, will you be attending that as well?
Judd: I will DEFINITELY be attending the event in April. I can't wait to be a part of this event after hearing such great stories about the atmosphere & event from other reality stars who have gone in the past.
BBN: Beyond your fundraiser events, what's up next for you?
Judd: I am looking for a career change! No I'm not going to try to be an actor! But I'm looking to get into something new and exciting! I'm always going to make time for charities though in whatever I do.
BBN: Thanks, Judd! Best of luck at the tournament.
This looks like a great event for everyone to attend and support. You'll get a chance to meet Judd, Kaitlin, and Nick from BB15 plus Alec from BBCAN along with Gene from Glass House. We'll keep an eye out for even more pics like these released last night by Kaitlin on her Instagram account.
click to see full-size