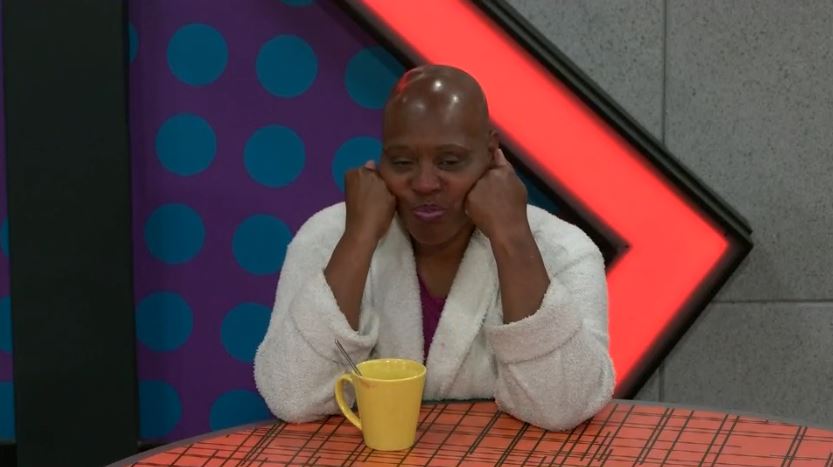 It was a special Sunday for the Houseguests as these Final 4 had to face another eviction out of cycle but the real challenge laid in the decision to be made by Jag Bains. Would he keep or cut his closest ally? The decision would set the stage for the F3 and who would be facing off to stand before the Jury. No pressure or anything, Jag!
By midday Jag had settled on what he'd do and that looked to be keeping Matt Klotz. Of course this decision came just hours after Jag previously told Bowie Jane he was definitely going to evict Matt because Matt had been playing selfishly earlier this season. Sounds like someone was struggling with their "reasons." Either way, it all led up to the special Sunday live show and eviction.
Try Live Feeds 1 Month Free! Code: BIGBROTHER25 Sign-up now!
Don't forget to sign up for the Big Brother Live Feeds right now so you don't miss anything else this season. Anything you want to watch from our Highlights report is always available using the rewind feature to pick any day, time, and camera to watch it again. Enjoy!
Back up and read yesterday's Highlights Report before moving on to today's events.
Big Brother 25 Live Feed Highlights – Sunday, November 4, 2023:
8:20 AM BBT – Felicia is the first one up and moving this morning.

10:20 AM BBT – Felicia is up and cleaning. It's show day!

10:35 AM BBT – Felicia talks with Jag in the bathroom. She tells him he should do what's best for his game and that it's a $750K decision. She promises Jag that if he keeps her and she wins R3 then she'll take him to F2.

10:45 AM BBT – Jag admits to Felicia the decision is weighing heavily on him and Matt doesn't realize he's still struggling with what to do.

11:10 AM BBT – Matt has been slow to get out of bed but finally gets up and joins the rest of the HGs.

11:30 AM BBT – Matt is making sure he's gathered all his things for possible eviction (it's his first time having to figure out packing).

11:40 AM BBT – Matt is cooking eggs while Felicia and Jag play Chinese Checkers.

12:20 PM BBT – Felicia compliments Bowie on playing a great game and evaded the Block the entire season. Bowie complements Felicia back that both stayed true to themselves.

12:30 PM BBT – Bowie talks with Matt upstairs. He jokes about having her vote tonight. Bowie claims she was worried there could have been a twist and that's why she put up Felicia instead of Matt and Jag together. Matt hopes Jag saves him and then he'll scream "Mafia!"

12:35 PM BBT – Matt speculates Felicia has been backtracking on things and blaming events on Cirie but he thinks she was the problem.

12:40 PM BBT – Bowie reflects on the few weeks she worked with Cory and America. She says she enjoyed that time. Matt liked them too but ultimately decided they couldn't be trusted.

1:00 PM BBT – Feeds have cut for show prep events.

2:08 PM BBT – After Feeds returned we find Jag telling Matt he's completely good. Sounds like Jag has decided to stick with keeping Matt after all.

2:10 PM BBT – Felicia mentions to Bowie that Jag has a tough decision ahead that is worth $750,000.

2:15 PM BBT – Jag goes to Bowie and says he's decided to keep Matt.

2:40 PM BBT – Matt is finally done packing. He got production to hold some of his season's collected items (costumes, etc.) for him.

2:55 PM BBT – Matt went to dismantle his Reilly shrine but Jag stops him and says he's okay and will be staying so he doesn't have to do that.

3:15 PM BBT – Felicia mentions to Matt and Jag that Jared seemed to be so much like Cirie's own son that Cirie bonded with him. Hah.

3:45 PM BBT – HGs mention being able to hear the construction going on in the backyard. They expect the competition will be tomorrow as work continues.

3:55 PM BBT – Felicia telling the guys about Bye-Bye-Bitches alliance. Bowie says that was the start of the Professors when they added Hisam to their BBB's.

4:20 PM BBT – HGs still discussing past events and Felicia says Hisam wanted Matt out because Hisam thought Matt was a threat to him in the comps.

4:24 PM BBT – Feeds have cut to pet loops for the afternoon.

3:14 AM BBT – Feeds return. Matt is in the shower. Bowie wandering.

3:18 AM BBT – Bowie and Matt start to chat and Feeds flip back to loops.

3:32 AM BBT – Feeds back again. Now Bowie is in the shower. Matt wandering. Jag in DR.

3:45 AM BBT – Matt and Bowie in the kitchen looking through the fridge. The champagne from their Memory Lane meal is visible.

3:46 AM BBT – Bowie tells Matt she doesn't think anyone could have beat him in that comp.

3:50 AM BBT – Jag is back from DR. Matt called to DR. Bowie goes to see Jag.

3:53 AM BBT – Jag tells Bowie that they fumbled that competition. There's your second indicator that Matt won Round 1.

4:05 AM BBT – Bowie and Jag discuss whether they made a mistake keeping Matt. (Yes.) Bowie wonders what sort of comp she could even beat Matt in.

4:20 AM BBT – Jag and Bowie getting ready for bed. Jag worries that Matt gets to the end and whoever joins him will get zero votes. Bowie says one of them will get at least one vote, the one from the other who Matt evicts when he wins R3.

4:30 AM BBT – Lights out for Bowie and Jag. Matt still in the DR.
I don't think any of us are surprised to see Jag regretting his decision now. He let his guilt drive that choice to keep Matt and Matt is doing what we expected with winning when he needed to to keep himself in the game. Now Jag and Bowie will compete in the next day or two for Round 2 then that winner will face Matt in R3 on finale night.
You can watch all of these Big Brother events using the archives Flashback, the DVR-like feature of this year's Live Feeds which means it's always live, even when you missed it! Sign-up now and get the free trial to watch it all live & uncensored.

Gallery: Live Feeds Highlights
Download our Big Brother App and join us on Facebook & Twitter for more!