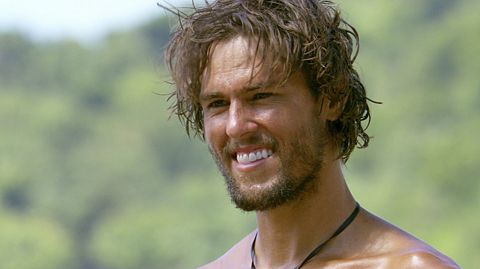 Hayden Moss finally knows what it feels like to be voted out. After winning Big Brother a few years back on BB12 he took a chance at another CBS reality show: Survivor. Coming in to the season with his girlfriend Kat Edorsson as part of the Blood Vs Water twist we were excited to see the first crossover player between the two series.
After last night's episode of Survivor Hayden has now officially been voted out of a competition. But wait, he's not done yet. Hayden was eliminated from the Kasama tribe but he'll now head to Redemption Island for a shot at getting back in to the game. There's just one episode left so we'll see how it all turns out on the Survivor finale.
Of course, before the first episode ever aired we heard some interesting rumors of spoilers on just how well Hayden did. With those details in mind we have a good idea of how this Survivor finale will turn out for Hayden.
Now check out the gallery below and click through the photos from Hayden's time on Survivor. Join us at SurvivorFandom.com for Sunday's season finale live blog!