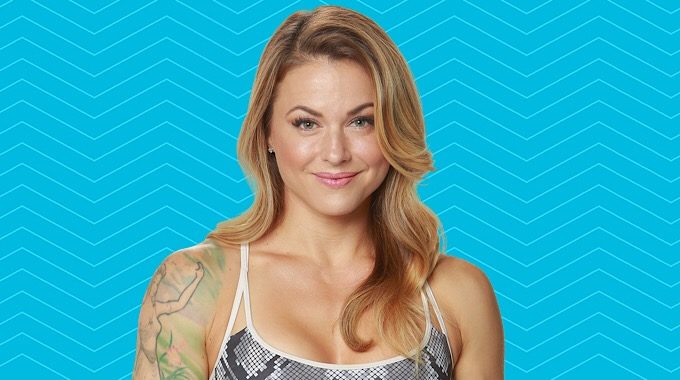 Former Big Brother 19 HG, Christmas Abbott has given birth to her first child! She and fellow fitness star, Benjamin Bunn, both 36, welcomed a son, Loyal Atticus, into the world on October 8th. Loyal weighed 8 pounds and 15 ounces and measured in at 22.5 inches long.
Christmas announced via Instagram, alongside a photo of her cradling her new bundle of joy that she had given birth. In her Instagram post, she said that her "labor was long and hard" and didn't go as well as she had hoped, but added that "Loyal's health is beyond what I could have asked for so I'll gladly take that trade." She added that he is "strong as hell and super happy." She told fans that she would love to tell them more about the details of her labor, but wanted to spend time with him even more.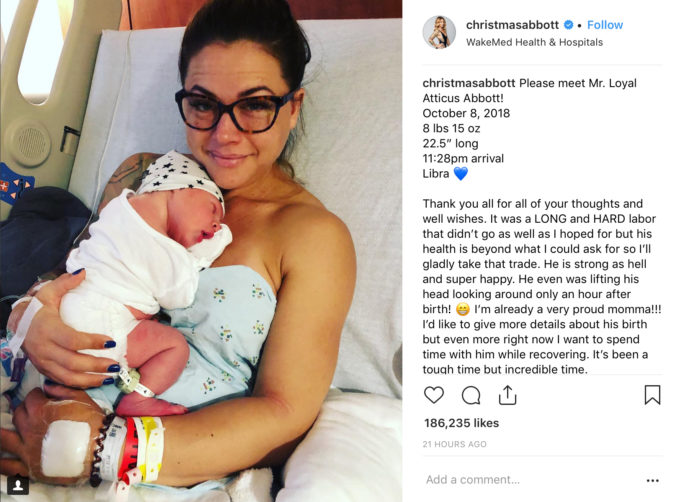 Abbott told Entertainment Tonight that her family had a "history of strong and unique names, so I wanted to follow suit." She explained that she chose the first name Loyal because she believed "it will guide him to have strong integrity through his life. It's a reminder that family comes first, which is why it is his first name." She then explained why she chose the name Atticus as his middle name saying she chose it "from the Greek educator and philosopher to embrace balance and fairness through understanding."
Abbott surprised her fans with a pregnancy announcement in March on Instagram saying that she was "over the moon" excited about this new journey. It has been reported by Us Weekly that Bunn and Abbott are no longer romantically involved, but both are extremely happy in their new roles as parents to little Loyal Atticus.