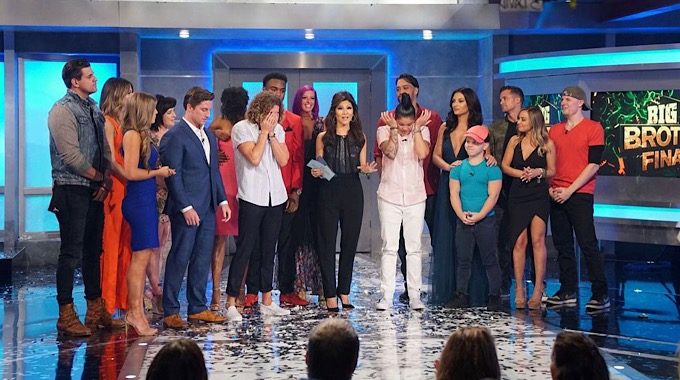 After an amazing Big Brother 20 season, the HGs were excited to get back to real life. Real life included a lot of parties after the show ended. The HGs all went out and partied with not only each other but some of the greats from seasons past. Thanks to social media, Instagram to be most specific, there have been some pretty great pictures posted for us to enjoy. If you haven't had a chance to take a look, of just don't know where to look, I have some pictures and the links to the HGs Instagram pages below!
We all know that Bayleigh and Swaggy have gotten engaged and made an announcement on YouTube since the end of the season. They have also posted some of the photos of them with the rest of the FOUTTE/Hive alliance members. Here are some of the photos I came across on Faysal, Bayleigh, Swaggy C and Haleigh's Instagram pages. Scottie also has an Instagram page now, you can follow him right here!
click images to see full-size views
Level 6 also had some fun hanging out with each other outside of the Big Brother 20 house. Tyler, Angela, Brett, Winston, Rachel were having some fun with JC and Kaitlyn at some of the after parties in Vegas. As you can notice, Kaycee had some fun with everyone after her Big Brother 20 win!
click images to see full-size views
You will notice that the only HG from Big Brother 20 that isn't in any of these photos above is Sam. Sam did go to some of the after parties, but she only posted a couple of pictures from them on her public Instagram page. You can find her public Instagram page right here! On her Instagram page, there are some photos of her with Jack Edquist, the Casting Coordinator and Office Manager for Kassting Inc and YouTuber Zhane Silverbolt.
click images to see full-size views
If you would like to follow any of the HGs from Big Brother 20, you can find all their profiles linked to their names above! Now that the after parties are over, we will get to see what the HGs have in store in the real world. During the course of the season, there was a lot of talk about doing some traveling with each other after the show and I'm sure there will be pictures we will not want to miss. What did you think of this season of Big Brother?