We're back with the Big Brother All Access Flashback series and this week we've got Big Brother 8, a very dramatic season that gave us America's Player and legendary Evel Dick.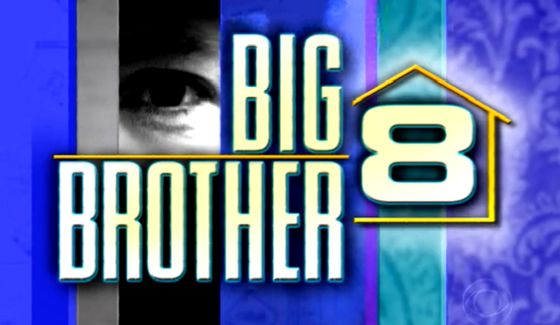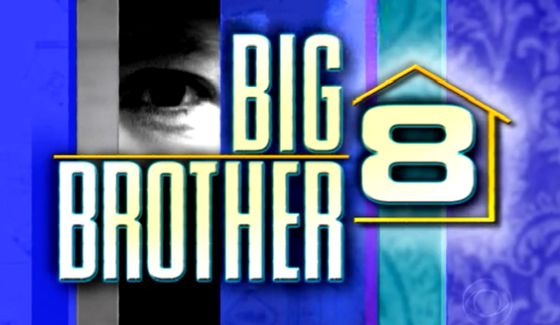 Following up the previous season would be no easy task, but Big Brother 8 offered up an interesting twist, although similar to a previous year, and a very effective and polarizing mix of personalities.
Big Brother 8 featured a total of 14 Houseguests with a "worst enemies" twist that worked by introducing 11 main HGs on the doorstep of Big Brother with 4 more HGs hidden away upstairs as a surprise. Those secret additions were half of a past feuding pair that wouldn't be anxious to be reunited, but they were also a chance to turn the corner and work with a known quantity. As we learned by the end of the season, working together instead of against each other turned out to be the right move. That wasn't the only twist, but more on that later.
click images to see full-size views
Those 11 Houseguests and 3 additional cast members included Amber Siyavus, Carol Journey, Daniele Donato, "Evel" Dick Donato, Dustin Erikstrup, Eric Stein, Jameka Cameron, Jen Johnson, Jessica Hughbanks, Joe Barber, Kail Harbrick, Mike Dutz, Nick Starcevic, and Zach Swerdzewski.
Out of that list the "hidden" HGs were Evel Dick, Dustin, and Jessica. Evel was paired with his estranged daughter, Daniele. Dustin with his former boyfriend Joe, and Jessica was a former bff turned rival with Carol.
Soon the main HGs are settled in and doing their meet and greet which gives us lots of insight through side discussions in the DR. Daniele tells us that she's actually only 20, but turning 21 in a few months. Jen doesn't find any of the guys good looking while Carol thinks Jen is shallow and superficial. Yeah, that seems about right.
On to the twist. Julie takes up upstairs to where Evel, Jessica, and Dustin have been spending their day so far while wondering why they're alone. Julie explains they'll be spending the summer with a personal foe and lets them watch in on the HGs below who have no idea anyone else is in the house. We get the most discussion from Evel Dick about his daughter Daniele and how she won't communicate with him, but he's not worried about facing her.
Back downstairs Julie reveals the twist news to the first eleven HGs. They learn there are three more HGs who have been watching their every move. Julie steps out and leaves them to speculate as they prepare for the first HoH competition.
The eleven HGs head outside while the upstairs three remain locked away. It's a couples comp which makes perfect sense with eleven players on the field… If that reminds you of the BB5 premiere HoH comp then just keep watching. Nick is the odd man out when he doesn't get a partner and isn't eligible to compete.
The other ten players are in pairs with one HG answering questions and the other sitting on a soon to be spinning toadstool. Just like in Season 5, if the answers are incorrect then the other player speeds up. This time it's spinning rather than running on a treadmill.
After lots of wrong answers from Amber we see her partner Carol fall off, but she isn't alone long. Zach falls next which takes him and Jen out of the race. The remaining 3 pairs won't face anymore questions, but they'd continue spin faster and faster until just one remained.
Once Mike falls, with Daniele as his partner, that leaves just Joe and Kail on their whirling fungi with the weight of the HoH comp hanging (spinning?) in the balancing. Oops! There goes Joe leaving Kail and Eric the winners of the comp. Eric tells us in the DR that he did not want to win this comp and tried hard to lose.
Julie comes on tell the downstairs HGs that the hidden HGs are safe this week, just this first week, but they get to decide whether it'll be Kail or Eric who becomes the first HoH. Eric immediately announces that he thinks Kail should win it since she was the spinner. Evel, Dustin, and Jessica agree to give it to Kail.
Back inside the original eleven are preparing for the other three Houseguests after Julie confirms they're about to be reunited. Joe fully expects it to be Dustin as he announces that he believes he contracted gonorrhea from Dustin. Carol recognizes that this is going to make for a very unpleasant summer if Joe is going to be like this the whole time. Meanwhile Daniele remains silent, but she is fearing her father, Evel Dick, is upstairs. Yep.
First to head downstairs is Jessica, Carol's HS rival. Next we've got Evel Dick. Then finally Dustin. Daniele remains silent and Evel explains their relationship. She goes to the bathroom where she's crying and is comforted by other HGs. Surprisingly, we don't hear her trademark line, "it's 'knaaaaaaat' faaaaaaair."
Before the show closes out we get one more twist: America's Player. Julie reveals this season would introduce a first: at-home influence on the game through an assigned special agent HG. Eric Stein had that pleasure and from what I remember, he did a great job with it. Eric comes in to the DR to say hello and welcomes viewers to the "first alliance of 10 million."
Julie explains that Eric will follow viewers' weekly votes for how he'll vote, who he'll target, and all sorts of shenanigans. For every five tasks Eric successfully completes he was awarded $10K. I imagine Team America is laughing at that. They won $5K for each ask. 2.5x as much as Eric did for his work.
This was a great season for so many reasons. Jen & Evel facing off was so constantly over the top (cigarette burns and iced tea, anyone?) plus one of the most incredible Final HoH endurance comps you could imagine. Well worth going back and seeing this one in action again.
Want to watch Big Brother 8 or any of the other past seasons? Every single Big Brother US episode is available online through CBS's All Access subscription. They're running a free trial week if you sign-up through one of our links. After that it's $5.99/month and includes dozens of other CBS shows both new and old classics. All Access will also be the home of Live Feeds for Big Brother 17, so that's where we'll be watching the BB17 HGs this summer. Check it out!
All Access Free Trial – Sign-up Now to Watch Big Brother!