This week in our Big Brother All Access Flashback series we're taking a look at one of the best seasons in BBUS, All-Stars, featuring the return of the best of the best from the first six seasons of Big Brother.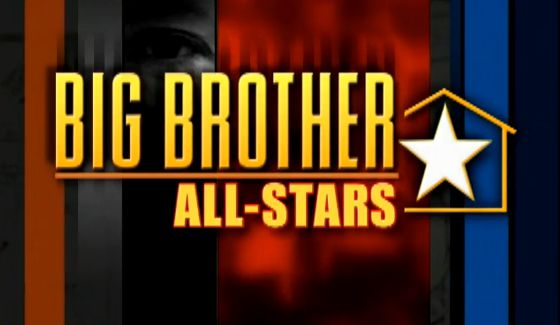 Host Julie Chen cuts right to the chase and brings out twenty former HGs, but only fourteen of them will be going inside even with the added bonus of two more than originally announced. Viewers voted to include their top four men and top four women picks to go inside while production did the rest.
Julie draws out the keys for the ladies "in no particular order" with Janelle (BB6) first, Erika (BB4), Nakomis (BB5), and Diane (BB4). Now for the guys: Howie (BB6), Kaysar (BB6), James (BB6), and Jase (BB5). Entering the house first was Janelle while Howie went in first for the next group.
Upon entering Jase immediately notices how many of the people are BB6 and that worries him. Meanwhile Howie immediately notices all the high-grade "boobies" and is very excited about his summer in the house.
Back outside the rest of the cast is selected as Julie hands out the final six keys to Will (BB2), Danielle (BB3), Marcellas (BB3), Alison (BB4), Mike Boogie (BB2), and Chicken George (BB1). That leaves behind Monica (BB2), Cowboy (BB5), Lisa (BB3), Bunky (BB2), Ivette (BB6), and Dana (BB4) as those who did not make the cut.
click images to see full-size views
Once all the Houseguests have gone inside and dropped their bags the talking begins. Looks like a lot of old rivalries are ready to be renewed. Marcellas says in the DR that he still doesn't like Danielle because of all their history while Danielle says he's got a chip on his shoulder. Then you've got Erika and Alison with their own checkered past that didn't start them out well.
With built-in alliances and known strategies of their competition the HGs were quick to get to work. Boogie and Will immediately discuss targeting Kaysar for eviction while the BB6 crew felt good on their chances to control the numbers.
It's time for the first Head of Household competition and a first for the series: two HoH's. Sounds familiar, huh? But unlike BB16's twist, there would still only be two nominees and the two HoHs would have to agree on the decision. If the pair of HoHs couldn't agree then they would be the two up on the Block.
This competition is awesome. The HGs were split in to two groups where half are perched on pedestals on a rotating platform. The other team has to try and knock them off their pedestals using a meteor pendulum. Last player standing is one of the HoHs and then the groups trade spots.
Howie is hit first by Nakomis and falls out. Danielle takes a swing at Marcellas but misses. Boogie was right to be worried about Kaysar after all! Mike was knocked out next. The best move of the comp comes when Will jumps on an incoming asteroid and rides it like a swing before trying to jump back on his pedestal. It almost, almost works but it doesn't and he's out.
click images to see full-size views
Eventually it comes down to Jase and Marcellas with Danielle at the helm. She aims for Marcellas and misses, but Jase has her back when he shoves it at Marcellas who is then knocked off.
Round 2 sees Nakomis as the first person eliminated with Kaysar right behind him thanks to Will. Soon we've got just Janelle and Danielle left with Howie in control of the swinging rock. Danielle points out this is an obvious choice and sure enough she's knocked out leaving Janelle to join Jase as the first HoHs.
Janelle and Jase invite everyone up to their HoH room and all marvel at its beauty. The HGs from older seasons are wow'd by the new layout of the HoH room being upstairs. Alison can't believe they have a spycam since she had to just be sneaky in her season.
It's time to figure out the nominations. Jase won't say anything about who he wants up while Janelle suggests they could use Chicken George since he's an easy target. Downstairs there is mischief thanks to Danielle. She's working on convincing Alison that if they get Jase and Janelle to refuse to work together then both would go up and they could get Janelle out. Uh oh, Alison.
Alison starts working this plan with Jase and seeing if they can pull this together. Jase suddenly has a bad feeling about this in case he's being set up and becomes the target. He goes to talk with Janelle and finds her with James who is revealing the plan as told to him by Danielle.
Nomination Ceremony arrives and it's bad news for the two Houseguests trying to rally the troops. Danielle and Alison are put on the block as it's explained that Jase and Janelle decided to go after them for making trouble. Danielle admits to us that this all backfired while Alison is just plain mad at Janelle and wants revenge. Oh, then you've got Will who is furious for not being nominated which he takes as a major insult. Gotta love him.
Want to watch Big Brother 6 or any of the other past seasons? Every single Big Brother US episode is available online through CBS's All Access subscription. They're running a free trial week if you sign-up through one of our links. After that it's $5.99/month and includes dozens of other CBS shows both new and old classics. All Access will also be the home of Live Feeds for Big Brother 17, so that's where we'll be watching the BB17 HGs this summer. Check it out!
All Access Free Trial – Sign-up Now to Watch Big Brother!