Please welcome former Big Brother Houseguest Adam Poch to our site. He has graciously agreed to hang out with us and share his thoughts on Big Brother 16. You can enjoy his articles twice a week here on the site. Well, really you can enjoy them as much as you want, but he'll only be posting new articles twice a week. So grab a plate of bacon, sit back, & enjoy! – Matthew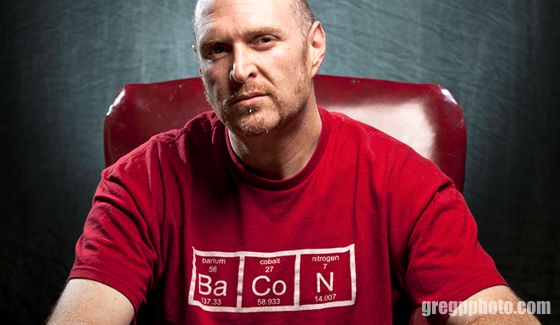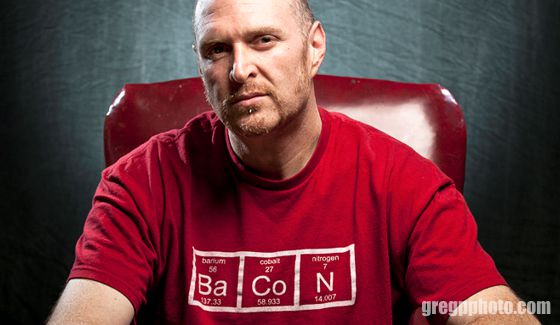 Hello everyone – Adam Poch the Heavy Metal Teddy Bear from Big Brother 13 here. I have joined the staff at Big Brother Network this season to give you my opinions & insight on the 16th installment of our favorite summertime guilty pleasure. Today is the day we have been waiting for since the end of last season; well, for some people since week 2 of Big Brother 15 – but we have put that season behind us – and ready to move on!
Late last week, we got to meet the new houseguests – watch their preseason videos, read their bios, and dig through social media sites trying to find any dirt on them that we can. Tonight we get to actually see the new houseguests interact with each other and start vying for the $500K prize. But wait… unlike every other year where we got to see the entire new cast move in – CBS is giving is the first twist in what they are calling the "Most Twisted" summer yet. Only 8 of the newbies will be seen moving in tonight and the rest of them tomorrow. With 2 HOH's each week – and 4 nominees – I think we will see the first 8 move in & compete for Head of Household tonight. Then Thursday night, we will see the next 8 move in and compete for Head of Household.
If I was part of the first group of only 8 newbies, I would know something is not kosher – and expect all of them to start panicking. At some point Julie Chen will come on the screen as they are all getting to know each other and deliver some of the twists – but I am curious how much she will tell this group – before dropping all of the twists when the next group comes in.
If I had to take a guess on how the season will be played – at least the first 6 weeks – the house will be divided into 2 teams a la Survivor – and one person from each team will win Head of Household. Each HOH will have to nominate 2 people from the other team. Then the new Battle of the Block will replace the Have / Have Not challenge with the teams (or members of each team) squaring off & the winning team will keep their HOH in power – and remove their nominees from the block. At that point the Have Nots will be determined by the winning HOH. The losing HOH goes back into the player pool and subject to becoming a replacement nominee after the POV is played.
The Team America twist I still do not know how it will come into play – but since the first week's question is "If you had to form an alliance with one of the Houseguests, who would you select?" leads me to think – they may be bringing back "America's Player" and one HG will do whatever we tell them to do. If we have the Elissa factor again – then we all know it will go to Frankie. How will this superfan react to getting the news that he is not playing his game? Can you say MELTDOWN????
Then again, you will see everyone basically throw out any pre-determined strategies they had because this season will be unlike any season before it. New rules, new competitions, new powers – it's a whole new ballgame kids. But one thing is for certain, BIG BROTHER IS BACK!!! So kiss the wife, kids, cats & dogs goodbye – because for the next 3 months the game is on!
I will be back every week on Fridays to give my thoughts on the most recent eviction(s) as well as a preview the week to come & on Tuesdays when I give my player weekly rankings. 5 strips of Bacon is GOOD… 5 strips of Tofu is BAD!!!
Follow Adam Poch on:
Beamly – http://beamly.com/users/uue7c0e8f8-0152-4bfd-b1e4-1a35c1621aec
Twitter – https://twitter.com/HeavyMetalTeddy