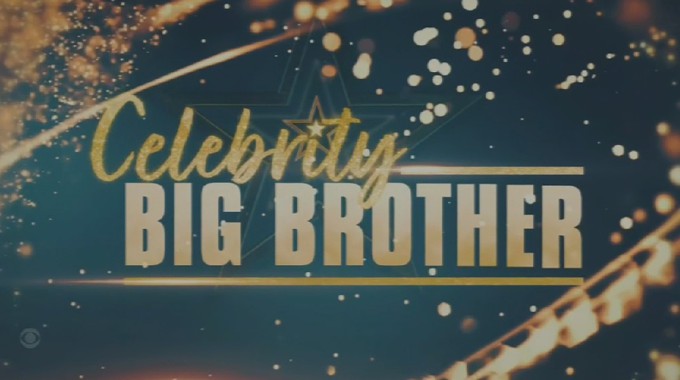 Celebrity Big Brother 3 returned for another live eviction vote last night and after Friday night's surprising turn of events with Carson besting Todrick in the Endurance HOH, I thought we'd be coming to a very different outcome for tonight. But yet, here we are with one of Carson's close allies in the hot seat and likely being sent out the door. File this one under flop HOH reigns.
It was a busy night on Big Brother as we had the Veto competition, Ceremony, and then the live vote. At this rate, it looks like Miesha could win this season, so it may not matter who gets the next HOH if HGs let this opportunity slip through their hands! Find out who was voted out last night.
Just a few episodes left in the CBB3 season! Check the Celebrity Big Brother 3 schedule for the remaining days and times.
Don't miss this round's eviction episode! You can stream it live on CBS's Paramount+ with the legacy plan or the new Premium plan in most markets across the US so you don't have to miss any of the fun even if you're out tonight.
From talks over the past few days, if Shanna doesn't win this Veto then she's going home tonight. Shanna has won the past two PoV comps, so can she turn this into a hattrick for a third?
Players are revealed to included everyone but… Shanna. Well, that's the end of Shanna's game right there. Without a chance to protect herself she will be targeted and evicted next.
Celebrity Big Brother 3 Results – Round 4 Veto Comp:
The Veto winner will have the chance to change up those nominations or leave them just as they are.
Celebrity Big Brother 3 Results – Round 4 Veto Ceremony:
Todrick saves Todd
Carson renoms Shanna
Final noms: Shanna & Miesha
Todrick's move to save Todd was just to curry favor with someone already fully on his side (Miesha). And I'm sure it'll work, at least a little. Of course, these foolish HGs are about to pass on a huge opportunity to take out the one HG standing in all their ways to winning the season
Veto is done and now it's time to vote. There's a chance of a tie this round so the HOH would have to split it if it comes to that.
Celebrity Big Brother 3 Results – Round 4 Votes:
Todd votes to evict: Shanna
Cynthia votes to evict: Shanna
Lamar votes to evict: Shanna
That's enough votes.
Todrick votes to evict: Shanna
By a vote of 4-0, Shanna Moakler has been evicted from the Big Brother house.
Shanna has a very positive and upbeat interview with Julie. She's clearly thrilled to be out of the house and away from those fumbling former allies. On her way out the door Shanna only hugged Lamar and Todd then threw a threat at Todrick that she'd sway the Jury against him. Outside she admitted to Julie that was just hot air as she didn't have that kind of sway over the other Jurors. Side note, word is Kattan will *not* have a Jury vote since he quit. Watch for America's Vote to replace it.
Celebrity Big Brother 3 Results – Round 4 HOH Comp:
After the show, we'll be heading back to the Live Feeds to watch the fallout over who was evicted & the start of the next rounds of planning for this new target. Grab the Free Trial and join us there now!
Reminder: Next live eviction is coming up Friday night 8-10PM.
Want more? Download our free Big Brother App, join us on Facebook & Twitter, and get our Email Updates! We'll keep you updated with the latest news and our in-depth reviews of the season.