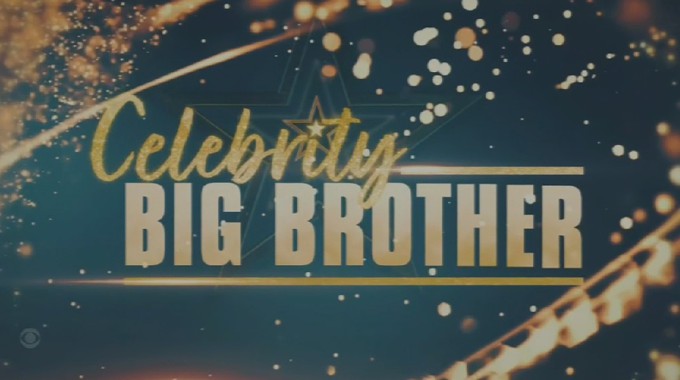 Celebrity Big Brother returned last night for a busy episode with two hours of CBB3 fun picking up where the noms left off last night and carrying us through the Veto events, the Mon Won twist, and the first eviction of the season. By the end of the night we did not have a new Head of Household but those spoilers did arrive overnight.
Having trouble keeping up with the onslaught of Big Brother episodes this season? Check the Celebrity Big Brother 3 schedule for all the days and times.
Don't miss this round's eviction episode! You can stream it live on CBS's Paramount+ with the legacy plan or the new Premium plan in most markets across the US so you don't have to miss any of the fun even if you're out tonight.
Before we can get to the eviction we need to settle these noms for Round 1 and that takes us straight to the Veto competition. Miesha and her two noms, Carson and Mirai, will face off against three other HGs to decide who has the power to change up the noms. Can't wait on those spoilers? Get the Veto results from Round 1.
Players are drawn for the PoV and we have Cynthia and Lamar before Mirai gets HG Choice and goes with Todrick. Heading out to the yard we see each HG is playing individually for a timed challenge. The players have to order stations based on a schedule of events set in a ski town. Fastest time wins!
Celebrity Big Brother 3 Results – Round 1 Veto Comp:
Carson wins the Veto with his time of 3m54s
Celebrity Big Brother 3 Results – Round 1 Veto Ceremony:
Carson saves himself
Miesha renoms Teddi
Final noms: Mirai & Teddi
We're ready to see what's up with this Mon Won twist that gave Cynthia safety for the week. Since Julie promised there'd be a downside I'm thinking we'll find out that Mon Won backwards is "Nom Now" and there could be a third nominee on the Block for the vote. Let's find out.
Celebrity Big Brother 3 Results – Round 1 "Mon Won" Twist:
Julie explains, HGs will again be passing around the hat which now reads "Nom Now". Last HG to receive the hat/bag will become one of the nominees. But wait, this is not a 3rd nom, but rather will take the place on the Block of one of the two nominees. Let's see who it will be…
HatBag rotation: Cynthia -> Shanna -> Kirkpatrick -> Todrick -> Kattan -> Lamar -> Todd
Todd saves: Mirai
Final noms: Todd & Teddi
Time to head to the Diary Room so the HGs can cast their first votes of the season.
Celebrity Big Brother 3 Results – Round 1 Votes:
Lamar votes to evict: Teddi
Kattan votes to evict: Todd
Todrick votes to evict: Teddi
Cynthia votes to evict: Todd
Kirkpatrick votes to evict: Teddi
Carson votes to evict: Todd
Mirai votes to evict: Teddi
Shanna votes to evict: Teddi
By a vote of 5-3, Teddi has been evicted from Celebrity Big Brother 3.
Celebrity Big Brother 3 Results – Round 2 HOH Comp:
After the show, we'll be heading back to the Live Feeds to watch the fallout over who was evicted & the start of the next rounds of planning for this new target. Grab the Free Trial and join us there now!
Reminder: Next live eviction is coming up Monday night!
Want more? Download our free Big Brother App, join us on Facebook & Twitter, and get our Email Updates! We'll keep you updated with the latest news and our in-depth reviews of the season.