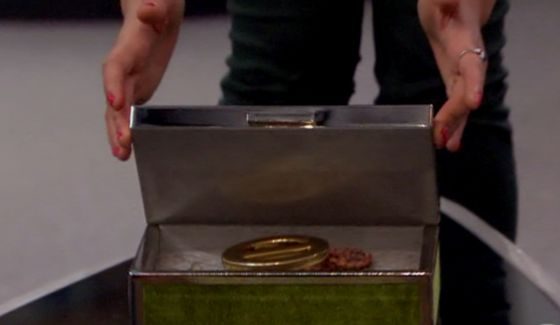 Now we're getting some action on Celebrity Big Brother 3! Spoilers reveal the latest Veto Ceremony results from the Live Feeds and there is a shakeup for the HOH's original plans as the PoV meeting has played out and we're heading in a new direction this round.
Wednesday was a busy one in the end as not only did Chris Kattan walk from the game, but we saw Veto spoilers that meant Miesha, the current HOH, might not be getting her target out the door this week after all. Following that there was a scramble on both sides to secure the now dwindling votes in a week where suddenly three decisions was all it would take to send the next Juror out of the Celebrity Big Brother house!
So what did Shanna decide to do with her big win and Veto medallion this round? Read on for the Veto spoilers…
Power of Veto Ceremony Spoilers – Round 3
Shanna DID use the Veto
Carson was saved
Miesha names Kirkpatrick as the renom
Final noms: Chris & Cynthia
Initially it sounded like Todd was renom'd, but now confirmed it was Chris.
Miesha and Todrick are grilling Shanna in the open bedroom. Flashback to 12:08 PM BBT Cams 1/2 on your Live Feeds to watch. This sounds like an important conversation to take in. Basically, they're pissed about it. Miesha says this drew a final line in the sand for her and they don't need to discuss it again. Shanna is holding up her defense well here and isn't backing down. We've got ourselves some Big Brother gaming going on!
Who do you think will be voted out next? Share your pick in the Comments below.
Want to watch the meeting fallout and next moves made this round? Grab the Live Feeds' Free Trial and start watching what's going on inside the house right now!