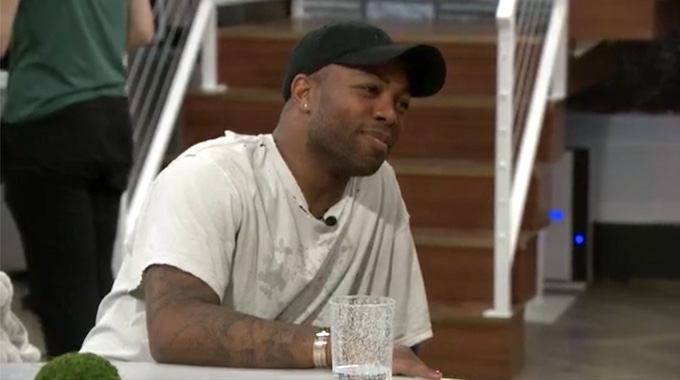 We have a new Head of Household inside the Celebrity Big Brother 3 house and with that comes a new nomination plan. The new Head of Household claims that they aren't going to let anyone influence them, but is that how it will really play out on Celebrity Big Brother 2022? Keep reading to find out what we could see happen at the next Nomination Ceremony on Celebrity Big Brother!
If you have read all of our spoilers so far, then you know that Chris Kirkpatrick went on to win this HOH Competition. With Kirkpatrick and Miesha being really close, a number of people were thinking that this could be bad news for Carson. Since Carson is on Miesha's radar and she sees him as a huge threat to her game. However, based on a series of conversations between Kirkpatrick and the other houseguests last night, it doesn't seem like Carson is an option.
Kirkpatrick talked to Todd first and in this conversation, they weighed all the options. They talked about Mirai and Todd mentions that she is an emotional player and he doesn't think she has what it takes to make it all the way. Kirkpatrick doesn't think that Todd is giving her enough credit. Kirkpatrick says he thinks he wants to go with someone that the majority of the house wants out.
Kirkpatrick goes to talk to Cynthia after that and he tells Cynthia that he is doing what's best for his game, not what's best for the team. He tells her that he knows that things are forming that he isn't really a part of. He tells her that his goal is to get through this HOH without putting a target on his back. Carson came up to join them at one point and Kirkpatrick tells them both that they aren't on his radar. However, he doesn't tell them they are safe.
Kirkpatrick then talks to Shanna and he fills her in on his talks so far. After they talked about the dynamic of the house for a while, Kirkpatrick wonders if they put Todrick and Mirai on the block together, but not to get rid of Todrick.
We should have confirmation a little later today as to who Kirkpatrick decides to put on the block, but as of right now, it seems like Mirai is his target this week. What do you think about this plan? Do you think that Mirai is a smart move for Kirkpatrick?
Download our Big Brother App, join us on Facebook & Twitter, and get our Email Updates for more!