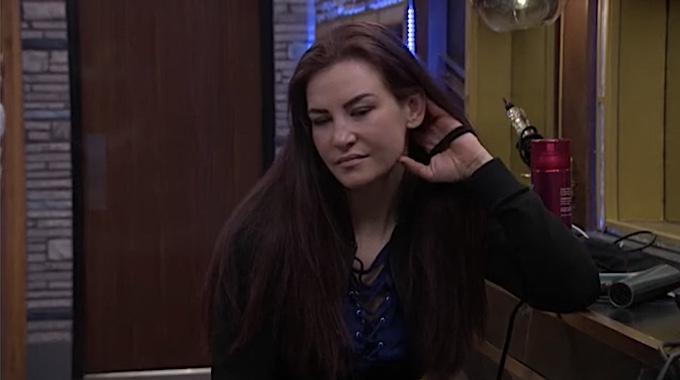 It is Eviction Day inside the Celebrity Big Brother 3 house but before that can happen, we will watch the Power of Veto Competition and Veto Ceremony play out. There is a clear plan in place going into tonight's Power of Veto Competition on Celebrity Big Brother 2022. Read on to find out what we could see happen tonight on Celebrity Big Brother!
As we know, Carson is the Head of Household and he has nominated Miesha and Todd for eviction. Everyone was expecting Miesha to be the target, but that plan changed. Before the Nomination Ceremony took place, Todrick and Miesha talked to Cynthia and in this conversation, they exaggerated some of Shanna's gameplay and convinced her that Shanna has been working against her and Carson since the start. After bringing Carson into the conversation, they were both convinced that they couldn't trust Shanna.
With all that being said, they still thought it was in their best interest to put Miesha and Todd on the block to lessen Shanna's chances of playing in the Power of Veto. If anyone but Shanna wins the Veto during tonight's show, Carson told Miesha that she would be taken off the block in exchange for safety for him and Cynthia next week. Shanna would then be the replacement nominee and will be voted out tonight. If Shanna does get picked and manages to pull off a Veto win tonight, the nominations will stay the same.
If the nominations stay the same, it's really a toss-up about who will stay and who will go. If Carson decides to stick to his original target then Cynthia and Shanna would vote to evict Miesha, but Todrick and Lamar are likely going to vote to evict Todd. In this case, Carson will be the deciding vote.
What do you hope happens tonight on Celebrity Big Brother 3?
Download our Big Brother App, join us on Facebook & Twitter, and get our Email Updates for more!