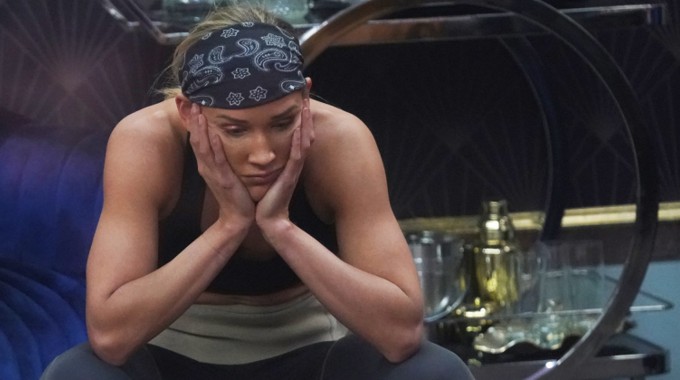 We're down to the final Power of Veto competition on Celebrity Big Brother 2019 and the HGs are expecting to head into the backyard today for the last hoorah. Whoever wins this competition will secure a position in the F4 and a shot at the $250,000 grand prize. No pressure or anything.
Kandi and Dina are on the Block so their backs are against the wall but they aren't the only ones in potential danger. Should the noms stay the same then watch out for Kandi to be evicted but should either nominee escape the Block then Lolo is the likely renom.
Speaking with Ricky last night Tamar encouraged Ricky to consider that maybe it's time for Lolo to go. This again is a smart move by Tamar as she's probably expecting Kandi to take her if she stays in the game.
Ricky wasn't too keen on the idea of using the Veto to renom and target Lolo but he admitted if it happens to work out that way because of someone else then he's okay putting her on the Block.
If any of the Bedroom Alliance wins the Veto then I doubt we'll see any action or renoms but should either of the nominees, Dina and Kandi, pull off a victory here it could get very interesting!
We're waiting around for the competition today and these will be our final spoiler results of the Big Brother season so it's nice to have a little mystery and excitement around them while we wait!
Who do you want to see win the POV? What is your ideal outcome?
Download our Big Brother App, join us on Facebook & Twitter, and get our Email Updates for more!