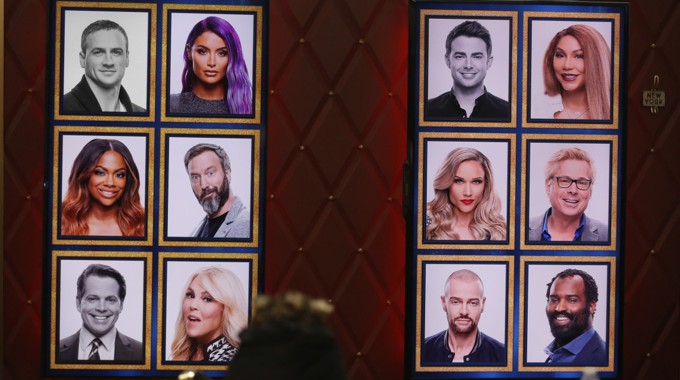 Eviction Day returns for Celebrity Big Brother 2019 as the Houseguests prepare for what could be a very close vote between the two sides of the house following a very contentious few days on the Live Feeds.
After the Veto Ceremony wrapped up with Natalie declining to use her PoV the noms were left as Joey and Kandi. Tom didn't get the chance to pull off his Backdoor move against Ricky now that Natalie has ditched Team Fun to work with Lolo and Ricky instead. Instead of admitting their shift in loyalties, Natalie and Lolo argued and bickered with Tomato, blaming the outgoing duo for the end of Team Fun.
Lolo and Natalie decided they had a better shot at winning alongside Ricky so they split and that's fine, but for some reason they felt the need to deny responsibility of their choice. Instead we've had days of fighting and arguing in the house and it hasn't been pretty. It's also lead us up to a potential exciting vote tonight.
There are six votes this round which means it could be a tiebreaker and there's a really good chance of it going either way. Voting against Kandi we've got Lolo, Natalie, and Ricky. Voting against Joey is Kato and Dina. The last vote is Tamar. Now Tamar has a long history with Kandi before Celebrity Big Brother and it hasn't always been smooth so it sounds like she's torn between patching things up with a nice vote to keep Kandi or cutting her friend loose here.
Tamar has told both sides she's voting with them so who knows just yet what she's going to do and this is a tough one to predict. I'm going to hope for maximum drama and predict a vote to evict Joey from Tamar which means we'll have a tied vote. That'll be more fun for Team Feeds!
In the case of a tied vote then Tom will vote against Joey and send him out the door, making him the fourth male to leave the house this season while the ladies retain all their numbers, not that they're exactly sticking together on that front so it might not matter in the long run.
I'm looking forward to a surprise vote for us tonight. Tamar has a penchant for the dramatic so fingers crossed she'll put that to good use in the live vote and send us to a tiebreaker!
Who do you think will be voted out? Cast your vote now in our poll below and share your reasons why.