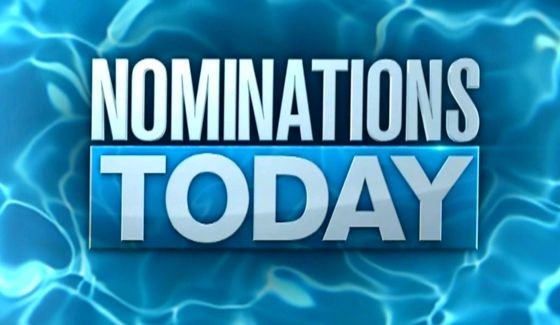 Nominations are in for Round 3 of Celebrity Big Brother with the spoilers from the Feeds as the Houseguests look ready to finish the job they started last round, but this time with a more willing Head of Household in charge.
The meeting took a long time and it looks like that was in part to nerves by Ari, but everyone afterward promised her she did a great job. Of course not everyone was happy with how it went! One of the noms went back to hiding while the other was more optimistic about his chances this week.
Celebrity Big Brother Round 3 Nominations:
Ari nominated: James & Shannon
Shannon and James both figured out what was going on with the nom plans and this wasn't a shock. Shannon was pretty bummed and is discouraged. Don't forget though that she's a great competitor and knows this game well so Shannon definitely still has a shot at surviving this round of Celebrity Big Brother.
Her former allies gathered around here and talked for quite awhile after the nominations as Shannon cried and pouted over the situation. It wasn't a high point for her game and the reaction surprised her Houseguests who thought she'd see this is a game move instead of taking it so personally.
Who would you rather see go this week? James or Shannon? The next eviction is coming up on Friday night (8/7c) but don't miss Wednesday's (8/7c) episode too!
Download our Big Brother App, join us on Facebook & Twitter, and get our Email Updates for more!
Grab your Live Feeds Free Trial to watch the next week for free then keep it for $5.99/month. That's only 20 cents a day for 24/7 access to Feeds content and we're down to the last month.