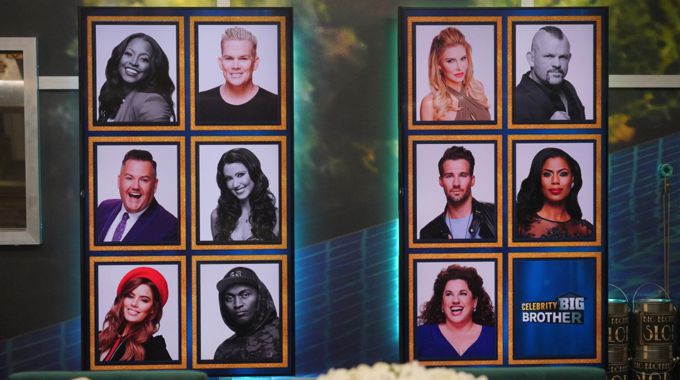 Two evictions await us tonight on Celebrity Big Brother and while the second is a bit of a mystery there's little doubt over who will be the first Houseguest out the door to talk with host Julie Chen.
Our spoilers have taken us past the Veto events leaving us with the final nominees as Brandi and Marissa. Mark made this move to lock in his target of Brandi rather than offering up Omarosa as a tempting evictee. Smart move for his plans. So who goes home between those two? It could end up being a tight race tonight that heads to the HoH for a tiebreaker.
Brandi has been working hard on Ross to get him to flip against his closest ally Marissa, but it just isn't working. She spoke with him at length last night and it was a good, hard campaign effort, but no dice. Ross right now is planning to vote along with James to evict Brandi. On the other side of things, Ari and Omarosa are determined to try to keep Brandi.
There doesn't seem to be any wavering for any of the four. That will send the decision to Mark and he is set to evict Brandi. Mark is playing close with James who really wants to see her gone and really Mark doesn't have any good reason to keep Brandi.
Mark's F4 deal is with Ross, Marissa, and James. He'd rather split up the Ari+Brandi duo and make his game a little easier. We'll see by the end of the night how that plan worked out for him though.
It's hard to guess too much on that second eviction. Ross, Marissa, and James would most likely nominate Omarosa and Ari while those two might try to nominate Ross and James or James and Mark. The target for them would be James either way. He's a strong player and I think most of them would agree that he needs to be cleared off their path to finale night.
Speaking of Big Brother's finale night, this will be our last eviction show before Sunday's season closer. There will be an extra episode on Saturday night as well but don't expect any game events or updates there since it's probably just a clip show.
We'll get the two evictions tonight dropping us to five HGs then on Sunday we'll have two more rounds of eliminations with the last HOH sending out TWO HGs. Yikes. That's a lot of power at the very end of the game. Get ready for all the action and join us back here tonight at 8PM ET for our live coverage of the two-hour live Double Eviction Celebrity Big Brother episode.
Find us on Facebook & Twitter and get our Big Brother App & Email Updates for more!