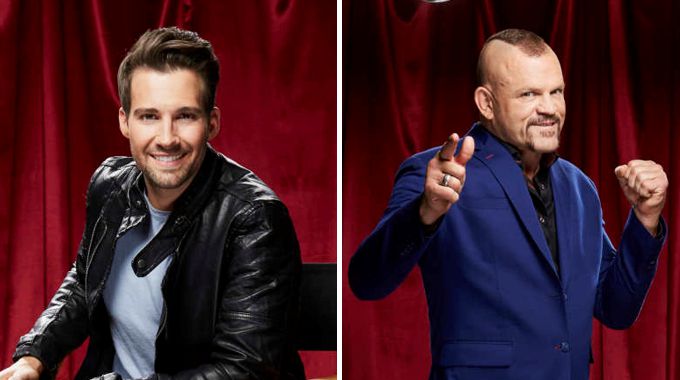 Well, that was an interesting shift. After days of the ladies' alliance setting the target on one Houseguest we're about to see a double blindside. Not just on the vote itself, but that solid all-girls alliance? See ya!
James Maslow started off as an obvious and easy pick to go this week. He's wearing on people's nervous and not nearly as well liked in the house as Chuck Liddell has been managing. But when Shannon started to get worried that Chuck would team up with Omarosa and Keshia, well that was the turning point.
Last night Shannon worked on her allies, minus Keshia and Omarosa, to convince them that they needed to keep James. That would be all she needed with the four votes from Ross, Marissa, Brandi, and Ari plus her own. Last night it didn't look too certain, but now it does.
When Feeds returned this afternoon following the live show rehearsal (standard stuff here) we heard Shannon getting the affirmations she needed. Her allies are on board and those votes appear to be locked in to keep James and evict Chuck. Along with their votes, it sounds like Mark is good with keeping James, per his talks with Ross. That's six votes for James to stay and two for him to go. Those two votes? Omarosa and Metta. All that means Chuck will be evicted tonight and James will be staying.
Metta could end up getting the warning, but Omarosa won't and Keshia won't be told yet either. They might be told just beforehand, or they might wait and let us get the full fireworks during the live show.
There goes the all-girls alliance and there goes Chuck while James stays to fight another round. Welcome to Big Brother! Do you think they can keep this blindside a secret and stick to the plan or will Chuck pull off the save at the last minute? Vote now in our poll and share your thoughts.
Join us back tonight at 8/7c to find out, but while we wait share your thoughts on what you expect.