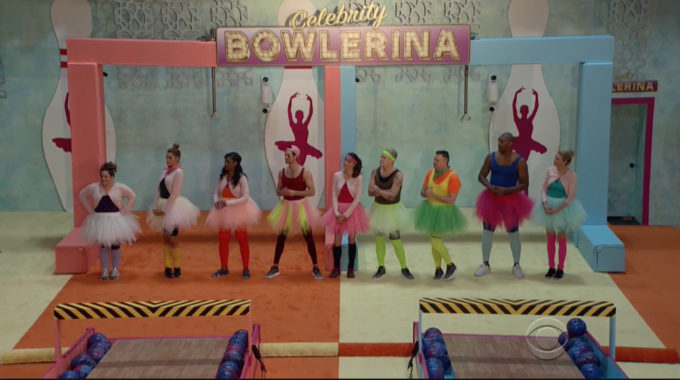 Sunday night's episode of Celebrity Big Brother started with Omarosa leaving the house with an asthma attack and ended with her sitting on the block. After last week's last-minute vote flip and Omarosa steamrolling the others, her nomination should come as no surprise.
The episode picks up right after Chuck's shocking (to Omarosa and Keshia only) eviction. And James is taking credit for it, of course. It also becomes clear to Omarosa that there's an alliance of seven that she's not a part of.  She's almost right — Metta apparently didn't mean to vote to evict Chuck. At any rate, she's ready for war. "Celebrity Big Brother, the true game begins tonight," she said.
We back up a bit to see that before the first eviction, a new final four deal was made with Ross, Shannon, Marissa and James. So that is what kind of sealed the deal with turning on Omarosa and Keshia.
Omarosa's original alliance are hiding in the bedroom, admittedly scared of her after the blindside. They decide that they need to explain to Omarosa why they flipped the vote and they decide to do so as a group. They head out to explain themselves to Omarosa, but she's not having any of it. She steamrolls Shannon into going into a one-on-one because of their night-one duo alliance. And it goes about how you'd expect. Omarosa isn't accepting any kind of explanation and shuts Shannon down and sends her out of the room. Shannon decides to do damage control with the others and let them know about her working with Omarosa from night one.
Elsewhere, Keshia and Omarosa explain to Metta that he voted for Chuck to go, not stay. He is surprised, and I really think he is being honest here. I don't think he knew he was voting for someone to go, not stay.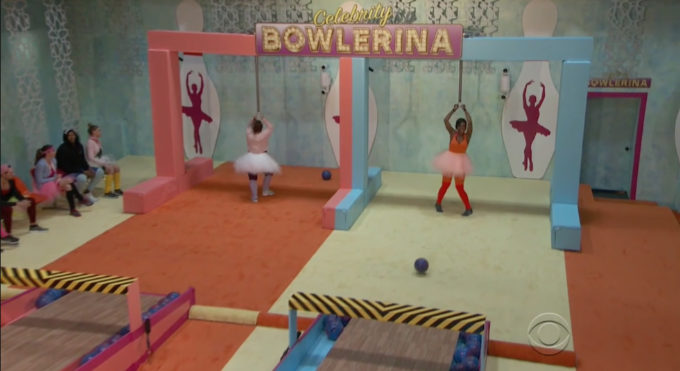 It's time for the new HOH competition! And it's the dizzy Bowlerina competition. And as always, this is a head-to-head game, so someone will get eliminated every round. The first matchup are Omarosa and Marissa, the pairing chosen by Omarosa, because she thought Marissa would be easy to beat. But she was wrong. Marissa, the Broadway singer and dancer, wins the round, eliminating Omarosa, the asthmatic.
And Omarosa wasn't just eliminated, she is off to see the medic with an asthma attack. But the game must go on. Up next are Ross and Metta. And some how, Ross wins the round and Metta is out. Mark and Brandi are up next. And, to no surprise, Mark wins the round and Brandi is eliminated.
James and Ariadna are up next. James wins the round, crushing Ari's shot at HOH. Shannon picks Mark to play against and loses to him in the next round. Marissa and James are up next. James wins the round and Marissa is out.
Ross and Mark face off next. Ross wins the round. That leaves Ross and James. Shannon asks James to throw the competition to Ross. And he agrees to do so. So James loses and Ross is the new Head of Household.
Everyone heads inside and Omarosa is no where to be found. So they're left for a long while speculating over Omarosa and if she'll come back. Night turns to morning and Omarosa still isn't back. So Marissa and Ross start wondering who else they should target if Omarosa isn't in the house. Marissa throws out Shannon and James and Ross kind of agrees. These celeb HGs are cut-throat.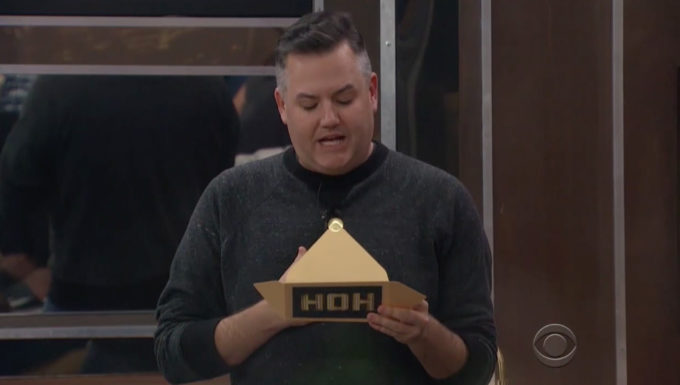 Ross gets a message to deliver to the HGs so they all gather around. Ross reads the cards, revealing to the others that Omarsoa was taken to the hospital to be treated for an asthma attack, but she will return and the game will return to normal.
Or will it return to normal? Ross and Marissa, and now Ariadna, are still wondering if James and Shannon could be better targets this week.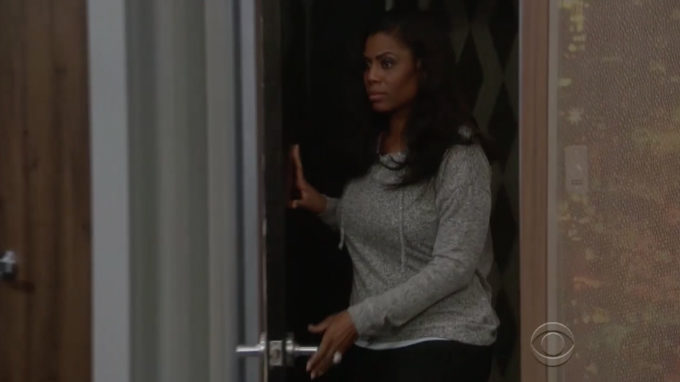 Omarosa literally sneaks back into the house and heads to bed. Ari is the first person to discover that she has returned, so she goes and tells the others. After a long nap, Omarosa finally gets out of bed and joins the others. She tells everyone that she's feeling much better. She also explains to us in the Diary Room what happened, and with her fake cough, she doesn't skip a beat. That's true Omarosa style, folks.
Ross is still having his doubts about what to do, but in the end, he goes with the people who are gunning for him. So at the nomination ceremony, he puts Omarosa and Keshia on the block. And, of course they aren't surprised. Omarosa doesn't want to hear Ross' explanation, so she delivers some sass, but he gives it right back to her. Points for Ross not backing down to her like everyone else does.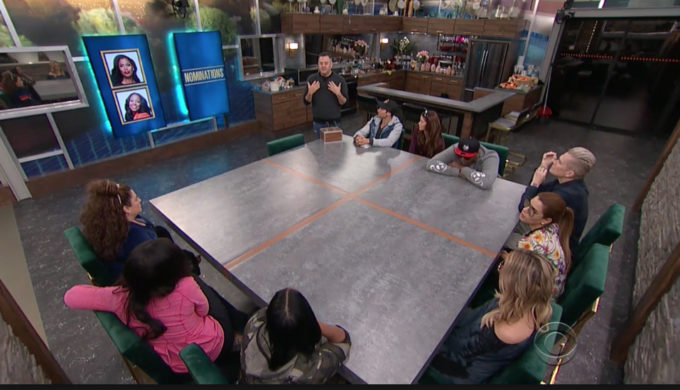 So Keshia or Omarosa are the current  targets, but Ross lets us know that if one of them wins veto, he could set his sights on Shannon or James.