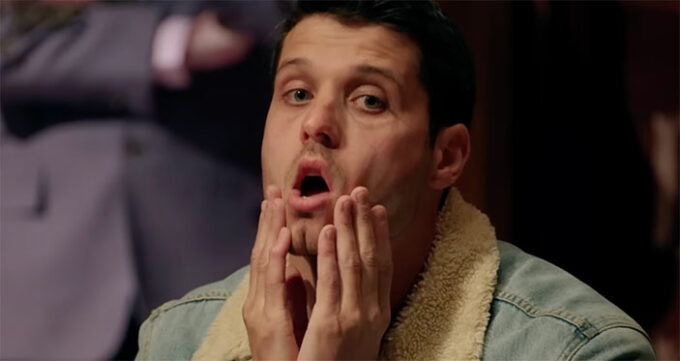 By now, you've probably see how Big Brother stars Cody Calafiore and Rachel Reilly fared on Peacock's "The Traitors." And if you haven't, then be warned there are spoilers ahead.
Rachel outlasted Cody on the show, but in the end, it was "Survivor" fan favorite Cirie Fields who walked away with the $250,ooo grand prize.
Cody and Cirie actually played the game closely together, as they were both chosen as Traitors. Which mean they had to work to stay undetected in the game as they were forced to lie and backstab their fellow players, with their ultimate goal being to get to the end and basically steal the money for themselves. Cirie handled the task brilliantly, but Big Brother 22 winner Cody, admittedly struggled with the treachery and ended up being found out and was banished by his castmates during episode 7. That's 11th place.
US Weekly caught up with Cody to discuss his time on The Traitors, and he says the game just turned out to be a lot harder than he expected.
"Why was this so hard on me? Why was I struggling every night? Why couldn't I sleep?" Cody said to US Weekly. "I would wake up with knots in my stomach. I was like, 'What was going on in my head that was going through the rest of my body?' I was like, 'I need to figure this out. I need to talk to somebody about this.' There were obviously struggles on Big Brother, like, there were people that I nominated that I just didn't want to, and that hurt. But I got over it. I couldn't get over this."
Cody says losing the game isn't what's on his mind, though.
"When you're going through this, it's not losing that bothers me," Cody explained. "I'm a winner. I like winning, but losing doesn't make me immediately go, 'experience ruined.' It's the struggle of this one was watching it back, knowing how bad I struggled each day there. There's stuff that I really can't mention, but I was struggling."
To read the full US Weekly interview with Cody, check it out here.