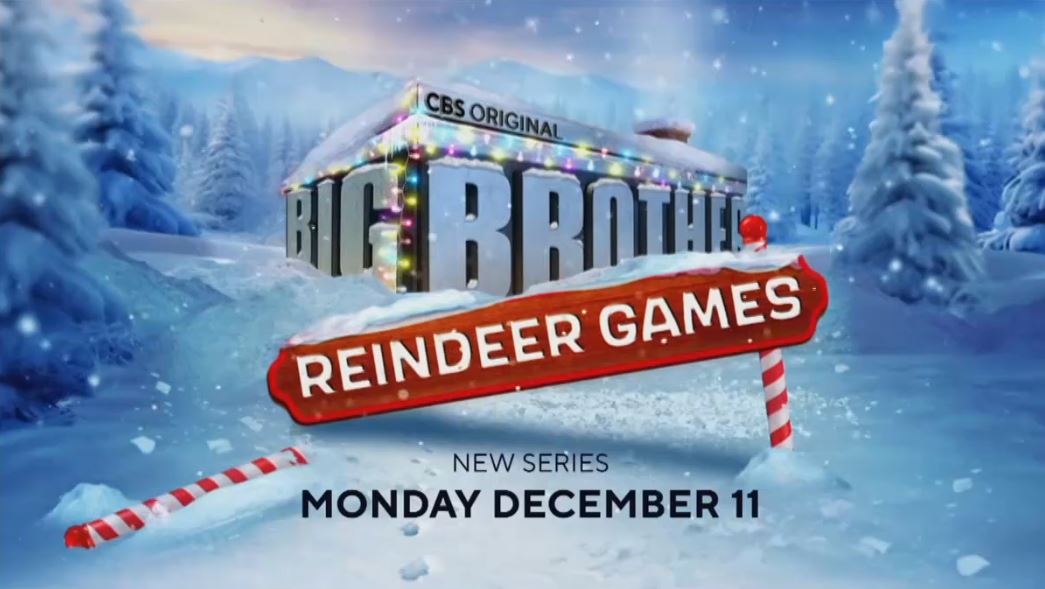 The new spin-off series for Big Brother is arriving in December 2023 and if you blink you'll miss it! Just six episodes await us with this new Reindeer Games sidequest to the Big Brother family with a small handful of former Houseguests venturing into the backyard to compete in a tournament of competitions for the big prize of $100,000. Not bad in comparison to a hundred days of lockup in the summer!
Six episodes of the Big Brother winter games season means we'll get a two-hour premiere event starting Monday, December 11th, a two-house finale send off on Thursday, December 22nd, and then just four quick one-hour shows in between. This is truly going to be different and I'm still not sure what to make of it.
Reindeer Games – When Are Episodes On?:
Monday, December 11th (8-10pm) – Premiere
Tuesday, December 12th (9/8c)
Thursday, December 14th (8/7c)
Monday, December 18th (9/8c)
Tuesday, December 19th (9/8c)
Thursday, December 21st (8/7c) – Finale
Reindeer Games – Where Can I Watch?:
All of these episodes will air on CBS and Paramount+. That's all we'll get for the new Big Brother Reindeer series as there are no Live Feeds for this one-off season. Nothing gets shown in between and no one will be staying in the house. I expect we may get some video clips to watch and share for behind the scenes with the not-Houseguests competing in the series, but we won't have our usual daily Highlights Reports without the Feeds available.
And as for who is competing on the Big Brother Reindeer Games, we have not yet seen any hints or reveals on the cast list aside from Julie Chen saying one of the BB25 HGs will return for this series. We also know Tiffany, Jordan, and Derek X will be acting as the intermediaries through the season which I expect to mean they'll be the competition hosts as needed.
Set your DVRs to record the new series because it probably won't catch these since they're not going under the plain "Big Brother" title for this one. We'll see you in December!
Want more? Download our Big Brother App and join us on Facebook & Twitter for Big Brother Reindeer Games!