Congratulations to Big Brother couple Rachel Reilly and Brendon Villegas on the exciting announcement of a little girl joining their family.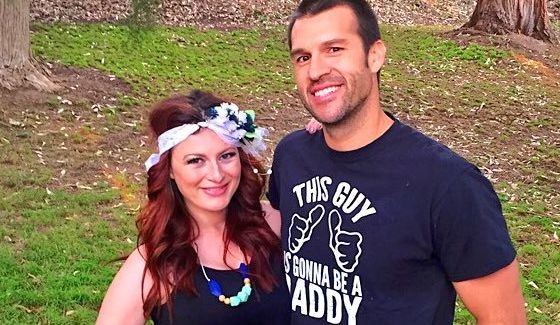 Friday evening Rachel announced the news that her and Brendon were "officially parents!" which is great news to hear and we hope that means everyone is healthy, happy, and doing well.
twitter-tweet" data-lang="en">

@brendonvbb12 & I are officially parents! Omg ???thank you for all the prayers and well wishes it was long hard and we did it all natural?

— Rachel Reilly (@RachelEReilly) April 8, 2016
Overnight Rachel posted that she's getting just about as much sleep as you'd imagine. She tweeted, "NEW MOM DAY 2! Sleep = maybe 7 hours since L&D learning 2 burp/change diapers/breast feed thank God 4 @brendonvbb12 so in LOVE with my fam!" Seven hours in the first two or three days? I think she's ahead of the curve!
Update: Lots of new baby pics as Rachel & Brendon revealed their little girl's name is Adora Borealis.
Source: Instagram 1 & 2

We're still waiting on those first photos, but Brenchel has been sharing lots of fun photos leading up to the big event including Brendon showing off his "I'm The Daddy" scrubs. Once they post those baby pics we'll update the news here with photos. Until then, congratulations again to the couple.
click images to see full-size views
Source: @RachelEReilly & @BrendonVBB12