Last night on the series premiere of Big Brother Over The Top the results were finally announced for which former Veteran Houseguest would be returning to the Big Brother House.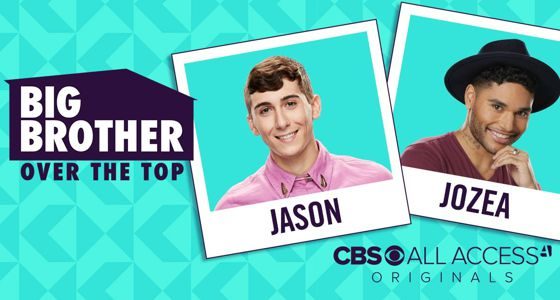 Spoilers revealed at the end of the lengthy move-in whether it was Jason Roy or Jozea Flores who had won the viewer vote to win a second chance at the game. So who earned the spot? Read on for the BBOTT results.
Flashback on your Live Feeds to 9:01 PM BBT 9/28 to watch the reveal.
Jason Roy is back! There's no surprise here that Jason won out over Jozea who was the first HG voted out on BB18. He was great entertainment for his few days of Feeds time, but Jozea didn't stand a chance against the much more established favorite of many fans.
click images to see full-size views
That means Jason is the 13th Houseguest on the Big Brother Over The Top cast this season and brings the numbers to 6 men and 7 women though Jason noted during his inspection of the house that he'd more likely be closer with the women than the men.
twitter-tweet" data-lang="en">

Oh my 'Lanta! Watch Jason Roy triumphantly re-enter the #BigBrother house – https://t.co/MIJPQGlixh. #BBOTT pic.twitter.com/QFIVqPjscW

— BBOverTheTop (@BBOverTheTop) September 29, 2016
I'm very happy with the voting results and am already enjoying seeing Jason back on the Feeds and in the game. Of course having both Jozea and Jason back would have been great for the Feeds gold but also there are downsides to having Vets there. Jason was already busily explaining ins and outs of the game and house to the newbies. I wonder if production likes having a semi-guide in the house for the other HGs.
Either way this should be good entertainment for us. Jason knows the game incredibly well and I hope he's learned from his mistakes, but it won't be an easy road for him. Alex and Whitney have already discussed that letting Jason get near the end would be dangerous with America voting for the winner of BBOTT. Watch out, Jason!
Are you happy with how the voting results turned out? Did you want Jason or Jozea back in the game? Think Jason will play smarter this time around or will his Vet status doom his chances?