Nominations kick off tonight for Big Brother Over The Top with the latest Safety Ceremony beginning at 7PM PT for the first of the two rounds, but we won't have to wait until Sunday to know what Danielle is planning.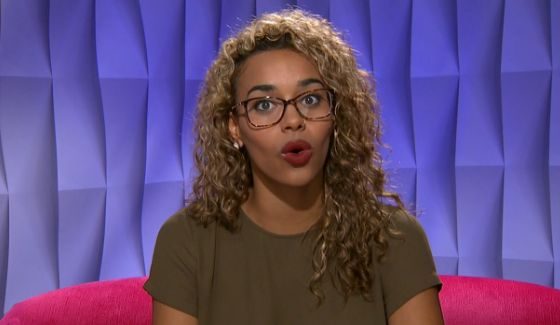 Once the ACP dropped in the backyard Danielle didn't have to worry about any more unknowns so it was time to start voicing her goals for at least the first round of nominations. Speaking yesterday with Jason she spelled out what she had been considering and was now going to do.
There's no safety ACP this week so even though Shelby won the power to knock out three votes she can still go up on the Block and guess what. Yep, it looks like Shelby will be joined by Morgan for the nomination pair. Danielle spoke with Jason Friday at 2:40PM BBT Cams 3/4 and said that's what she had been thinking of trying to do all week and believed it was her best option for now.
One hitch they addressed was whether or not it was a bad idea to nominate someone America had just sent a CP but Jason advised Danielle not to worry about that and just go ahead with what she wanted to do. Can't plan every move around the unknowns of America's votes.
There will be six "safe" HGs this week on BBOTT so we'll get three tonight and three tomorrow. I'd expect Danielle to go ahead with the LNJ and give safety to Jason, Kryssie, and Justin right off the bat then keep her options open to finalize things for which of the PBS should go up.
Update: Danielle & Shelby had their talk at 1:27 PM BBT today and Danielle let her know that even if she goes up in the first round or as a renom then she's still not her target and she does not want her going this week.
What would you do if you were Danielle? Will America take her side again for the 3rd nominee or will her noms be outmaneuvered by the viewers' votes? Share your thoughts.