Big Brother may be wrapping up its 18th season in just two weeks from tonight but buckle up because in a mere three weeks we'll be watching a brand new season with the spinoff installment of Big Brother Over The Top, an All Access exclusive for CBS.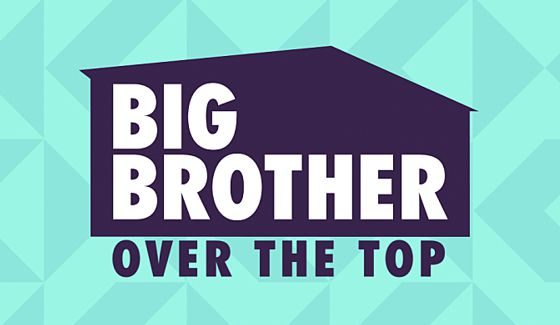 The new season of BBOTT will start online Wednesday, September 28, 2016 with an expected debut at 10PM ET (7PM PT) for an hour long live show that's going to get us ramped up and ready for the new ten week season only on your All Access account.
With the crash course schedule ahead of us overlapping with the end of Big Brother 18 we don't have the typical build up with the house reveal, twist announcements, and cast speculations. I imagine we'll be seeing the very same house though let's hope they burn anything not nailed down and start over with new beds and sheets.
As for the cast I've got my fingers crossed for an all new set of Houseguests especially after we just got through seeing Veterans playing this summer. We could also get a smaller cast with the shorter schedule run and that'd be nice too though I'd miss Double Eviction events.
We're checking in with CBS to see if there's an opportunity for us to meet the cast for interviews before the season starts but with the close overlaps between seasons I'm really not sure how that'll all work out. Typically the HGs go in about five or so days before the season starts and that'd leave barely any time for this, but without prepackaged episodes it's entirely possible we may be watching them enter the house on the first night as it happens. Now that'd be wild.
Are you planning to watch Big Brother Over The Top on All Access? You'll need a subscription to the Live Feeds and you can get the Free Trial now to enjoy the end of BB18 and be ready for BBOTT in a few weeks. The cost is $5.99/month and yes, you can watch it all on your TV with streaming devices so no need to huddle around the computer.
Update: CBS just announced they're giving out a full month free trial of All Access but the promo code FALLACCESS expires on 9/16/16. If you use the code before it expires then you'll probably be able to get to the end of BBOTT with just two months purchased dropping the season's cost by a third. You're down to about 13 cents a day to watch Over The Top. Plus you can watch the rest of BB18 Feeds.
If you don't want to watch the weekly live show events or the Feeds then you can always follow along here with our coverage full of Feed Highlights and daily news. Be sure to download our Big Brother App then join us on Facebook & Twitter plus our Email Updates so you never miss any Big Brother!