Starting with Big Brother 17 you'll be able to watch the series on your Chromecast device coupled with CBS All Access giving us another way to keep tabs on our Big Brother 17 cast this summer.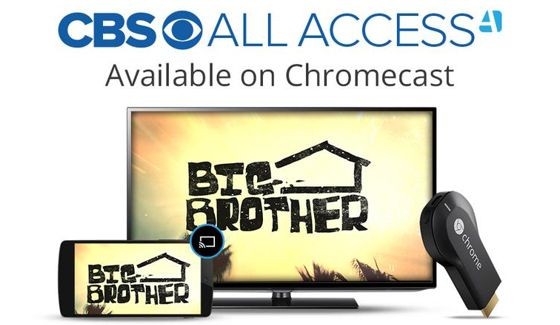 As a new feature for CBS All Access, the online streaming service for Live Feeds and Big Brother episodes, users can now stream Big Brother content from their devices connected to Chromecast (available on Amazon: under $30
). This follows CBS's previous announcement of support for Roku devices with their streaming content giving us another way to feed our BB addiction.
If you missed the previous announcements, CBS All Access is going to be the new home for the Feeds on Big Brother 17. This generally seems to be good news primarily because the price of Feeds just dropped to $5.99/month while CBS added a stack of new features with your subscription.
We've asked for more details on the possibility of streaming Big Brother Live Feeds on Chromecast and Roku and will keep you updated on what will work with each of the devices. Hopefully this means we'll be able to watch the Live Feeds on Roku or Chromecast, but we'll have to wait and see what CBS says.
To watch Big Brother on Chromecast download the Google Cast extension for Chrome, make sure you're on the same wireless network as your Chromecast device, and click the Cast button in the CBS video player. Voila.
All Access (Free Trial) reminds me of the SuperPass method from a few years ago with the way it is bundled in with a lot of extras. This is a year round service that has all the CBS shows, not just Big Brother, with new and old shows archived online plus All Access gives you the live TV streams from certain markets if you're lucky enough to live there. It's perfect for the "cord cutters" out there.
When Big Brother 17 premieres in late June, you'll need a subscription to All Access to watch inside the house and enjoy the Big Brother Feeds. Join us on Facebook, Twitter, and by Email for the latest BB17 spoilers and updates all summer long.