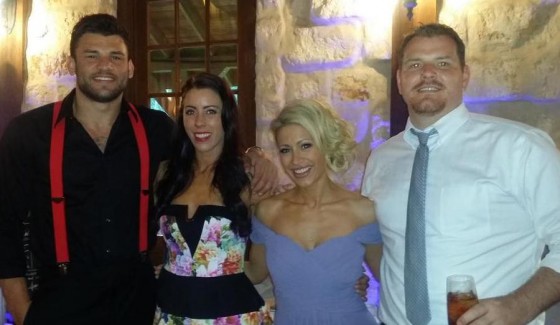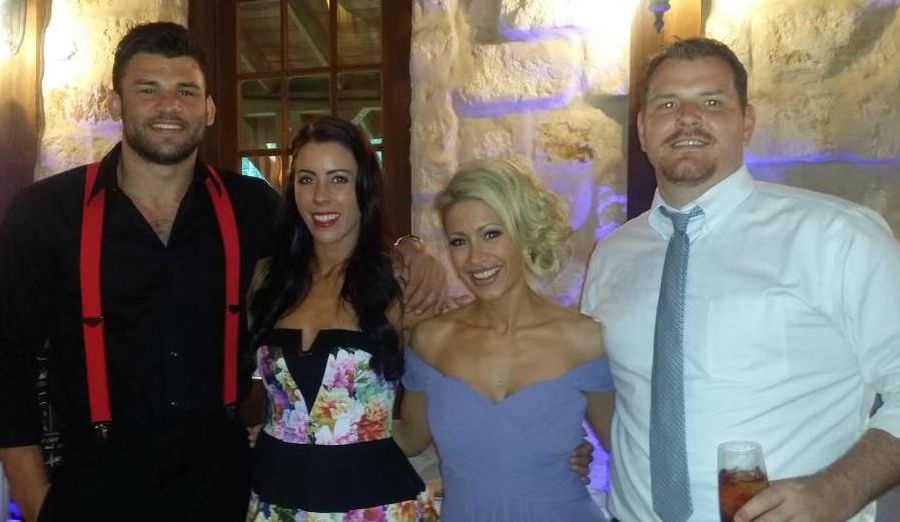 Big Brother Houseguests came together this past weekend to attend the wedding of BB15's Aaryn Gries complete with plenty of pics by bridesmaid GinaMarie Zimmerman and BBCAN's Liza Stinton who made the long trip for some fun with the extended Big Brother family.
The wedding was held in Montgomery, Texas and included invited guests Jeremy McGuire and Spencer Clawson. There didn't seem to be an appearance by the third leg of the girls' trio, Kaitlin Barnaby.
Liza also shared pics of catching up with BB14's winner Ian Terry and BB15 HG Jessie Kowalski, though neither appeared to be in attendance at the wedding, at least according to the group photos.
click images to see full-size views
Source: BigBrotherAccess.com
Image credit: @GinaMarieZ & Liza Stinton