Big Brother Houseguests are generally awesome about supporting great causes and lending their recognition to charity so it's no surprise that many of them were out again in force at this weekend's Reality Rally.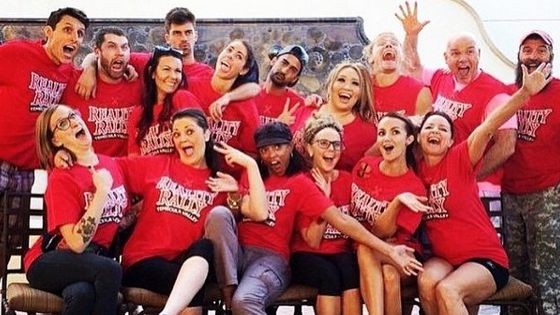 Big Brother cast members from several seasons and even different franchises all hung out with fans to raise funds for Michelle's Place, a breast cancer support organization which has pulled this event together year after year.
Fans were excited to see Houseguests from last season including Donny Thompson, Nicole Franzel, Hayden Voss, Christine Brecht, Devin Shepherd, and Brittany Martinez plus past seasons's HGs like Danielle Reyes, McCrae Olson, Spencer Clawson, Michelle Costa, and many others. From up north we see Big Brother Canada Houseguests like Alec Beall, Arlie Shaban, Liza Stinton, Suzette Amaya, Peter Brown, and more.
Check out some of the fun photos below and find even more on Twitter and Instagram.
click images to see full-size views
Image source: Hayden Voss, MaMoosie, Twitter