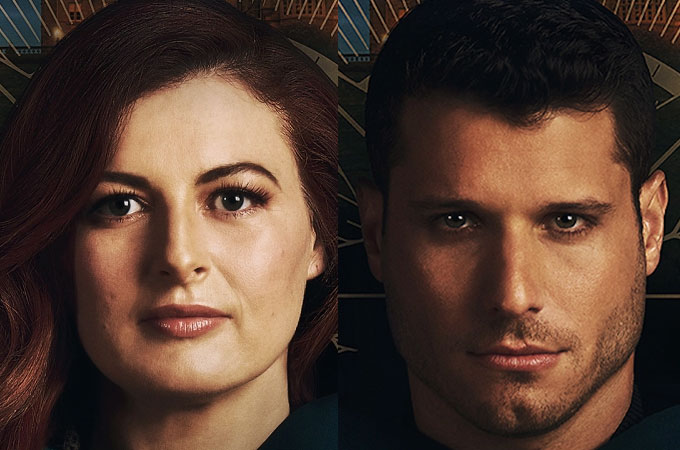 Big Brother winners Rachel Reilly and Cody Calafiore recently appeared together on Peacock's The Traitors, and didn't exactly see eye-to-eye during filming. And now Rachel has revealed that there's actually a full post-season feud going on between the two.
"It's crazy because outside of the show, Cody is still feuding with me, which is so weird," Rachel recently told Us Weekly Magazine. "I don't understand. I texted Cody and I was like, 'I don't understand why you want to continue to have fights with me.'"
Rachel played a part in Cody's elimination from The Traitors, but she says she thinks Cody's issue with her goes back further than The Traitors, though.
"I think he's mad because I beat him in [Celebrity] Fear Factor," Rachel said to US Weekly. "To be completely honest, I think that that's the biggest surprise to me for a feud because Cody and I have a relationship from Big Brother [and] we have a relationship from [Celebrity] Fear Factor."
Rachel won Celebrity Fear Factor against Cody and other reality stars in 2018. Rachel also mentioned that Cody talked about her on his podcast.
"He said on his podcast … that I needed to be the best Big Brother player ever and that I was always trying to compete with him on all these shows," Rachel explained. "I mean, no offense Cody, but maybe it's just because I'm better."
Perhaps the two of them can squash, or at least address their beef on The Traitors reunion show hosted by Bravo's Andy Cohen on February 28.
"I feel like there's a lot that needs to be discussed because when you watched the show back, you're like, 'Wait a minute, you said that behind the scenes … what was going on?'" Rachel said.
Now I kind of can't wait for that reunion show. And we know that Andy Cohen knows how to bring all the drama out.