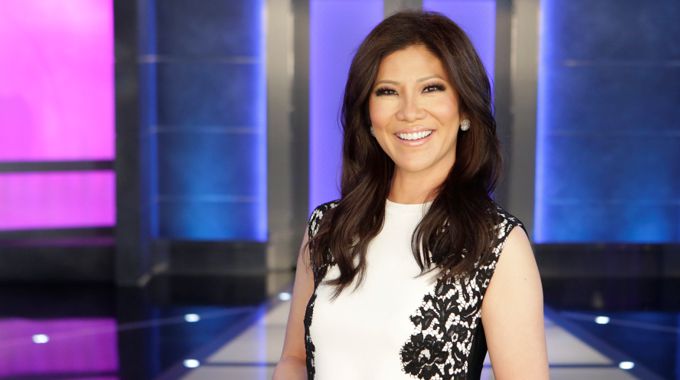 We watched our first eviction vote of the Celebrity Big Brother 2019 season as three Houseguests face off for the votes to stay and survive to the second round of the season. Time to find out which two lucky HGs make the cut, who was voted out last night, and which of the HGs won win the endurance HOH comp.
Jonathan, Joey, and Kandi were in the hot seat last night and seven votes are out there with the chance for a tie-breaker if someone wants to throw the house for a loop. Good times ahead!
Don't miss this week's eviction episode! You can stream it live on CBS's All Access in most markets across the US so you don't have to miss any of the fun even if you're out tonight.
Before we get to the vote it's time to resolve the Mooch leaving issue. Big Brother claims there was a twist planned all along with Mooch suddenly leaving and then making Ryan name a renom. I don't buy this storyline for a minute. Mooch bailed. Production scrambled. This is what we got.
Ryan renoms Kandi in Anthony's spot on the Block but he wants to go after Lolo. Kandi joins Jonathan and Tom in the danger zone.
Big Brother Celebrity Results – Round 1 Renom:
Kandi renom'd in Anthony's place
Kato and Dina are selected to play along with Ryan (HOH) and the three noms: Jonathan, Kandi, and Tom.
Big Brother Celebrity Results – Round 1 Redo Veto:
Will Kato save his ally Tom? Of course, he will! Question was whether Ryan would take a shot at the ladies.
Big Brother Celebrity Results – Round 1 Redo Veto Meeting:
Kato saves Tom
Ryan renoms Joey
Our final 3 noms for this week are Joey, Jonathan, and Kandi. Time for the eviction vote!
Big Brother Celebrity Results – Round 1 Votes:
Dina votes to evict: Kandi
Kato votes to evict: Jonathan
Tamar votes to evict: Jonathan
Ricky votes to evict: Jonathan
Tom votes to evict: Jonathan
That's enough votes.
Lolo votes to evict: Jonathan
Natalie votes to evict: Jonathan
By a vote of 6-1, Jonathan Bennett has been voted out of Celebrity Big Brother.
Once the eviction is over the HGs will head to the backyard to ready themselves for the night's next big event, an endurance comp! Who is ready to win and become the new Head of Household?
Big Brother Celebrity Results – Round 2 HoH Comp:
After the show, we'll be racing back to the Live Feeds for the endurance HOH battle and the next rounds of planning for this week's target. Grab the Free Trial and join us there now!
Want more? Download our free Big Brother App, join us on Facebook & Twitter, and get our Email Updates! We'll keep you updated with the latest news and our in-depth reviews of the season.