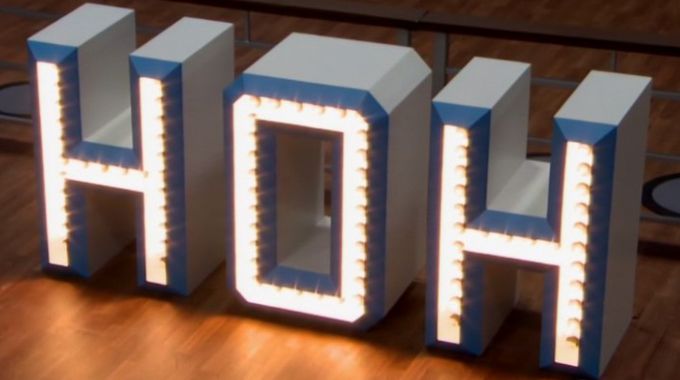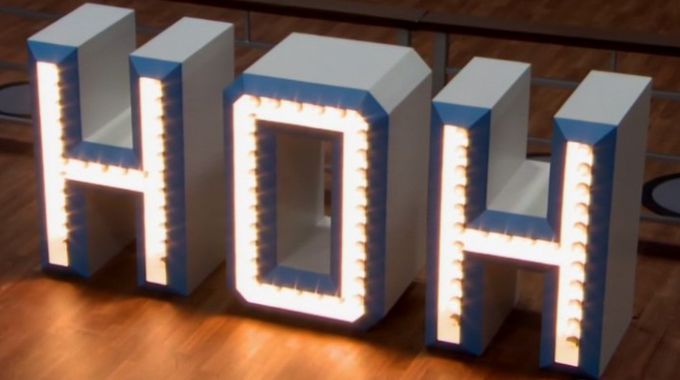 The first Big Brother Celebrity 2019 endurance competition for Head of Household arrived after last night's live eviction show, another first of the season. Next, it was time for the wavering alliances to battle it out yet again for control of Noms and we got to watch it all live as it happened on the Big Brother Feeds! So who won the Big Brother HoH comp last night? Read on for spoilers & results.
After last round's craziness with the nomination and Veto redo I'm hoping we can settle into a more settled routine and see some solid quick paced action like we'd expect with a dozen HGs and three weeks to get it done. Let's see if tonight's CBB2 endurance battle gets that rolling.
You could follow along with our live updates below or watch the HoH Endurance Comp streamed live on the Big Brother Live Feeds through All Access. Use the Free Trial now and see what all the fuss is about, but you've been warned, Feeds are fun and addictive!
Update: CBS told us "approximately 9PM ET" for the HOH comp start time but that was obviously very wrong.
Big Brother Celebrity Round 2 HoH Comp:
8:16 PM BBT – Feeds flashed in for a moment then back out.
8:18 PM BBT – FEEDS! Finally. HOH comp is underway and it's The Wall.
8:22 PM BBT – Everyone is still hanging on.
8:24 PM BBT – Sugar dumped all over the HGs.
8:30 PM BBT – No one has dropped yet.
8:33 PM BBT – HGs are staying quiet and hanging on.
8:34 PM BBT – HGs splattered with green gel.
8:35 PM BBT – Tom is struggling and admits his arms hurt.
8:40 PM BBT – No one has dropped yet…
8:43 PM BBT – Tom is off his platform and just hanging. Tries to replant his feet. Drops.
8:44 PM BBT – Kandi drops off immediately after Tom. Says she didn't want to be first.
8:47 PM BBT – 7 HGs remain.
8:50 PM BBT – HGs holding steady.
8:55 PM BBT – Feeds back after a few mins. No one dropped.
9:00 PM BBT – Beer, cups, and coasters dumped on HGs. They say it actually hurt.
9:05 PM BBT – Ricky drops after a struggle.
9:10 PM BBT – Joey continues to complain that it's too cold and his knees are knocking.
9:15 PM BBT – Tamar is calling for help and wants a ladder to get down instead of falling.
9:17 PM BBT – Tamar is crying. HGs encourage her to drop when the Wall tilts, but she won't.
9:18 PM BBT – Tamar screams as she dangles then finally drops.
9:20 PM BBT – 5 remain.
9:23 PM BBT – Joey complains about the cold. Kato says as a Wisconsin native, he isn't cold.
9:30 PM BBT – Remaining HGs standing in silence.
9:32 PM BBT – Dina is shaking then drops. HGs cheer for her.
9:35 PM BBT – 4 remain.
9:40 PM BBT – Roadies come out & spray HGs with fire extinguishers.
9:50 PM BBT – Kato wants to pitch a deal to Joey. Natalie says to go for it.
9:52 PM BBT – Kato shouts to Joey he'll be safe if he drops. Dina tells Joey to stay up.
9:53 PM BBT – Lolo drops. Cites her shoulder, risking injurying it again.
9:55 PM BBT – Natalie asks Joey if they should give it to Kato. Joey considering this.
9:56 PM BBT – Joey drops. Kato asks Natalie to drop. Natalie swings off. Kato wins HOH!
Congratulations to Kato Kaelin, the new Head of Household.


In case the site becomes overwhelmed I'm going to embed our Twitter feed here for more updates:
Tweets by @bigbrothernet
Nominations should be coming up soon so get ready for those spoilers soon. It'll be a very busy weekend! Download our Big Brother App then join us on Facebook & Twitter for the updates.