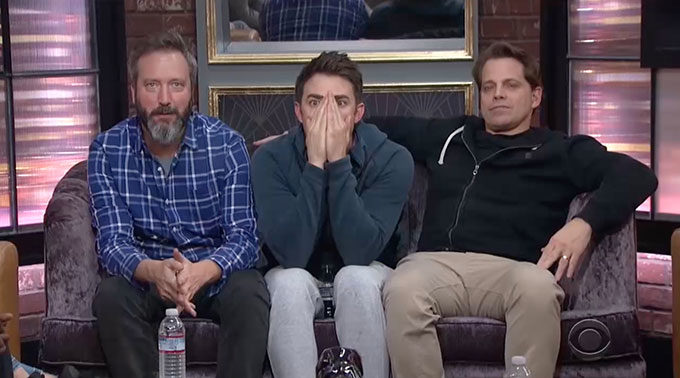 We are already past the first live eviction on Celebrity Big Brother 2019 and down two houseguests! This is going to be a fast, but dramatic few weeks. And since a lot is packed into a short amount of time, we have a lot of best and worst moments to look at for round one! So let's get to it.
Thumbs Up: The Cast. It didn't take long to realize that they found us a pretty solid cast. I think a few of the choices are pretty Z list, but they can make for some interesting drama too, so I'm not complaining. I think I'm definitely starting to prefer Celebrity Big Brother to regular Big Brother for this reason alone. I love that the cast is a bit older than we're used to and isn't filled with a bunch of 20-somethings looking for love. I sound like an old man right now, but I don't even care.
Thumbs Down: The Twist. What a dumb twist. The fact that you can win the HOH competition and then end up on the block is just gross. It's almost like producers have been longing for this for so long they finally found a sure-fire way to make it happen. With Battle of the Block it was only possible you could go from HOH to nominee to evicted, but that never happened. So now they made sure one of the HOH winners could at least be a nominee. And look what happened. Jonathan was evicted. Possibly becoming the first person to ever be evicted from the game that wasn't nominated by the HOH or MVP or whatever other dumb twists I'm forgetting at the moment.
Thumbs Up: The Drama. For the first week of a Big Brother season, we have had A LOT of drama. I think we have had more fights this first week than we had all of season 1 and Big Brother 20 combined. Tamar is helping us along with that, though. She's kind of going to battle with almost everyone. And Lolo is a bit dramatic, as are Ricky and Tom. So I think we are in for a treat.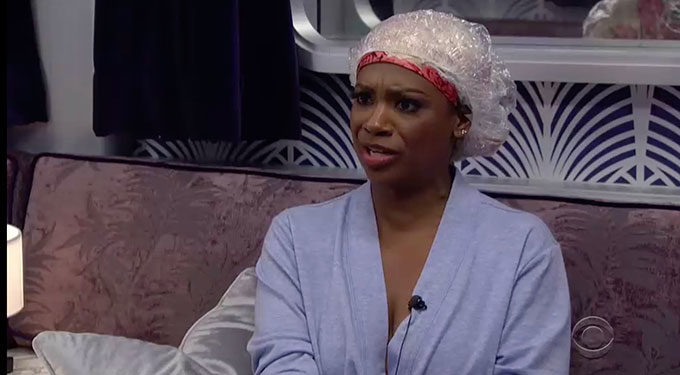 Thumbs Down: Tamar's Kandi Obsession. Don't get me wrong, Tamar is good TV, and I'll prove that in a second. But she really needs to chill out on Kandi. She says it's not personal, but it is. She is annoying people who have her back 100 percent and they're going to end up dropping her and evicting her the first change they get. So she really needs to chill.
Thumbs Up: Tamar. See, I like Tamar. I think she's giving one of the best Diary Rooms this season and she kind of loves her drama. And she just speaks so dramatically even when she's not in an argument or being dramatic. I think she is one of the best casting choices of the season and I want her around for a long time, which is why her Kandi obsession got a big Thumbs Down from me.
Thumbs Down: The Mooch. I'm not giving the Thumbs Down to Mooch himself, he was actually a good sport and didn't annoy me with too much political talk. I'm giving the Thumbs Down to this weird excuse that he was some kind of twist and not a real player. Since when have they ever had a secret twist that we didn't know about. We knew about the secret pairs, project DNA, America's Player… we would have known that one of the celebs wasn't a "real player." It's all really bogus and shady and I think Mooch decided to leave and just left them scrambling. And even if we were in on this "twist," it was still really bogus because it added literally nothing to the game. All it did was arguably screw up Ryan's game since he had to nominate so many people. Which seems to be a new trend for first HOH winners. And don't even get me started on how cheap and thrown together that Veto comp was. I'm just not buying it.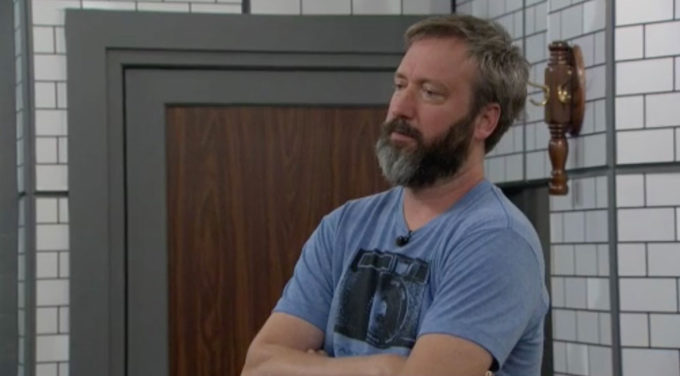 Thumbs Up: Tom Green. Tom is leading a lot of popularity polls and trending on social media, so he gets a big Thumbs Up. I think he's being really funny on the show but not over-doing it in the house. He's very self-aware with his humor. He even said on the Live Feeds a few nights ago that he isn't telling a lot of jokes around the house or on the Live Feeds because he knows it can get annoying. He's saving it for the Diary Room and for that we thank him. I'm Team Tom at the moment.
Thumbs Down: Jonathan Gets Evicted. I understand why they evicted Jonathan. He knows the game and without him around Ryan is very weakened. But the fact that Jonathan won the first HOH with Ryan and then lost the head-to-head challenge (against an Olympic medalist) and ended up evicted because of that is just bogus. And not to mention it makes Ryan's HOH a complete bust. Ryan had to nominate four people and lose his biggest ally while being HOH. That is just super, super lame and more reasons why I gave that twist the BIGGEST Thumbs Down (and I'll go ahead and throw in a middle finger, too).
What did you think of Celebrity Big Brother Round 1? What were your favorite and least favorite moments? Did you really buy the Mooch twist?