This summer when Big Brother 16 airs and the sun goes down fans will once again be able to tune in to watch Big Brother After Dark exclusively on TVGN starting June 2014.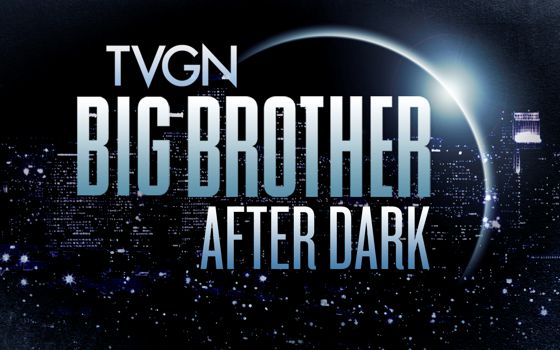 We never doubted CBS would send BBAD back to TVGN for BB16 as Zap2It is reporting, but many fans of the old school SHO2 version had been holding out hopes. Last season BBAD was plagued with disruptive censoring after moving from a premium cable home on Showtime to more basic cable with TVGN. Fortunately the experience did improve slightly as the season progressed, but it was still bad enough that many viewers remained frustrated.
Big Brother fans looking for an uncensored look this summer will need to check out the Big Brother 16 Live Feed which will again be hosted by CBS and won't have audio drop outs for F-bombs and obscenities of the sort. Of course the casting could bring in a more mild-mouthed bunch or production could enforce a little more rules on language a la Big Brother Canada, but I don't think that's going to happen.
What do you think of Big Brother After Dark returning to TVGN for a second straight year? Do you like getting free access to the channel or would you rather pay for an uncensored view inside the house? Share your thoughts below as we prepare for the new season to begin!
Update: CBS has released additional schedule details for when BBAD will air on TVGN. They've added longer hours, but with a jumpy schedule through the week so pay close attention to the details.
This season, TVGN will expand BIG BROTHER: AFTER DARK with even more air time throughout the summer. Beginning Thursday, June 26, BIG BROTHER: AFTER DARK will air seven nights a week (11:00 PM-2:00 AM, live ET on Monday and Tuesday; 12:00 AM-2:00 AM, live ET on Wednesday, Friday, Saturday, and Sunday; and 1:00 AM-3:00 AM, live ET on Thursday).
Are you excited for more BBAD or will you stick to the Live Feeds?