Get ready to "Stay Up, BBAD" as After Dark returns to Pop TV for Big Brother 19 this June as the show's late night access for fans to see what's going on inside the BB house after the sun goes down.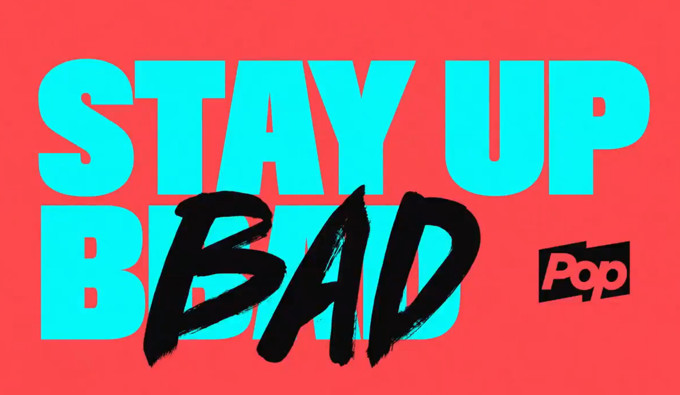 BBAD's Orwell shared the first promo clip for BB19's BBAD hype as we close in on the season premiere later this month. Check out the clip below and get ready to "B BAD."
The new season of Big Brother is starting on Wednesday, June 28th but we won't get the first night of Live Feeds until the next night and it looks like After Dark will be following the same schedule. "Returns June 29th," promises Orwell and the BBAD team in the promo which probably means we'll see After Dark debut past midnight after the second episode of BB19.
twitter-video" data-lang="en">

It's time to #BBAD. pic.twitter.com/G63SksVNGh

— Orwell (@BBADOrwell) June 7, 2017
What Is 'Big Brother After Dark'?
If you're not familiar with After Dark it's basically a curated (and somewhat censored) version of the Live Feeds delivered on your TV. BBAD picks which camera to show as compared to the Live Feeds on All Access where you can pick which of the four views to follow. There's also the added bonus here of BBAD usually being quicker to return following late night comps as compared to the Feeds which can leave us on Jeff Loops instead.
Where can I watch Big Brother After Dark?
BBAD is back on Pop, but you'll need to check if your provider carries it and then what channel that'll be. Jump over to poptv.com and look at the bottom of the page for their Channel Finder feature to identify if and where you can watch After Dark.
For our friends in the north, BBAD has been confirmed for Slice again this year. Keep an eye on their website for more details.
Big Brother After Dark Schedule for BB19:
I haven't see the BB19 BBAD schedule yet, but as a reference, here's what they had last year. Last year, BBAD aired on Monday, Wednesday, Friday, Saturday, and Sunday 12AM-3AM ET/PT. Tuesdays 11PM-3AM ET/PT. Thursdays 1AM-3AM ET/PT. This season will likely start after midnight following the second episode of Big Brother 19 on June 29th.
We're still weeks out from the new season but it's exciting to see the pieces starting to appear. Are you ready for BB19 and the return of BBAD? Be sure to download our Big Brother App, join us on Facebook & Twitter, and get our Email Updates for even more BB19 coverage!
Hat tip to @wil_stryder.