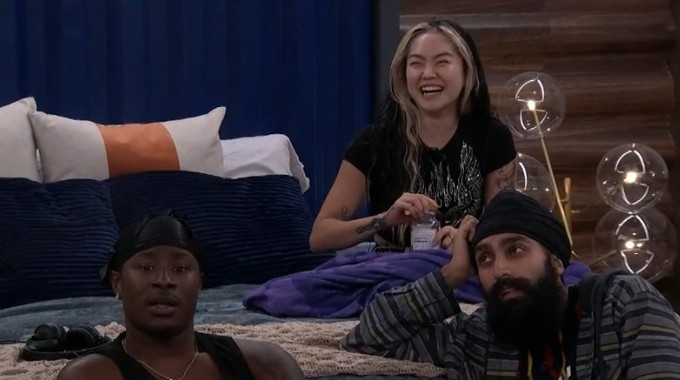 The Veto Ceremony is coming up today for BB25 and spoilers from the Live Feeds are revealing a new target has been set. Well, this week is going to sting at least a few Big Brother fans after last week's surprise Power of Invincibility twist saved Jag Bains from certain eviction. That didn't last long!
Jared won HOH and he quickly set out to do the obvious: evict Cameron. But when Cameron got his hands on that tiny Veto the original plan had to be tossed out. We know for certain Cameron will save himself with the medallion, as he should. Now that didn't stop Felicia from taking a swing at getting him to save Red because "he's had a hard week." Hah!
Once Cameron is down and off the Block then the house will look back to Jared for a replacement. Over the weekend there have been a lot of discussions and some serious flip flopping like only the Big Brother 25 cast knows how to do.
On Saturday Jared was hot on the trail for making America his renom. From the start of the Veto players pull Jared was saying America would be throwing the competition and when she did he would be putting her up as the renom and target.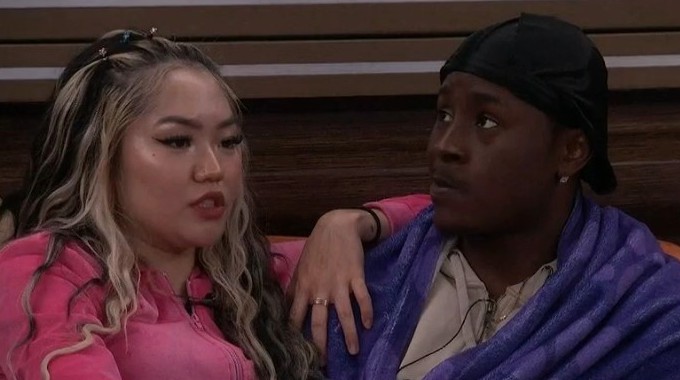 We don't know how hard America fought to win the Veto but Cory did warn her in advance to make a strong effort because Jared was complaining about her. Mind you Jared was first out in the Pressure Cooker II while America was second place and lasted about twelve hours longer than he did, but sure Jared, America isn't trying hard enough…
Eventually Jared started to lose focus from America as the renom and when Cirie declared on Sunday that it should be Jag then suddenly Jared was fully on board. Not only would Jag be the renom but now he was going to be the target too. But don't tell Jag that just yet.
Late Sunday night Jag managed to pull together their 7 Deadly Sins group together. He wanted to apologize to the group about stressing them over a possible connection to Cameron which he promised wasn't happening. Jag wanted to reposition himself within the group to improve their trust with him. By the end of the meeting Jag had agreed to go up on the Block as a pawn. Everyone else there knew this wasn't really a pawn position.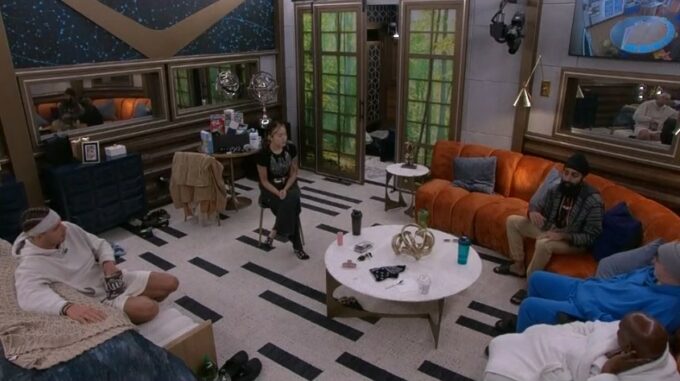 Watch the Feeds early Monday to see if there's any sway on this latest decision but for now we're expecting Cameron to use the Veto on himself and then Jared will name Jag as the renom. Come Thursday night Jag will likely once again be voted out 10-0.
Now not everyone is on board with voting out Jag. Matt wanted America up and out. Izzy wants Red evicted to break him up from Cameron and Bowie. And Blue wants to know how her two allies (Jag and America) ended up top picks for her showmance's HOH week!