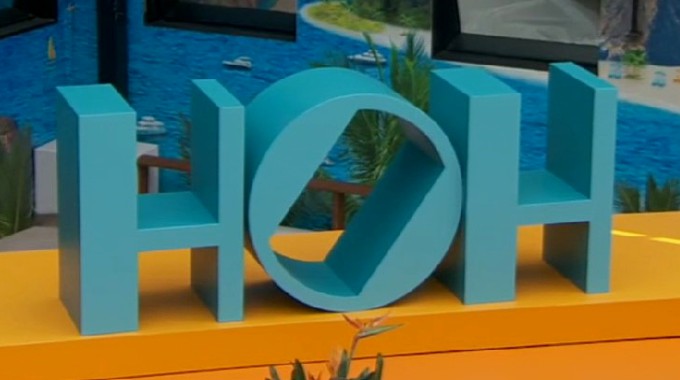 The latest episode of Big Brother 25 ended on Thursday night without crowning a new Head of Household but that absence is now over. We've got your Spoilers ready to reveal which HG and which side of the House will be calling the shots on this week's nominees thanks to who won HOH last night.
At the end of the live show we saw as the HGs had been called to the Scaryverse for their next competition and who knows what that means. We'll get to see everything play out on Sunday's episode of Big Brother, but for now we've got the results and the Houseguests' reactions.
Big Brother 25 Week 2 HoH Comp:
Hisam is the new Head of Household
Nether Region: Jared is the latest Nether victim
We had just heard from Hisam on how he was winning second places before moving up to winning the first Veto comp. Looks like this HG is on a streak! It also keeps the power within the Cirie side of the house, at least it appears it would, and Cirie has already mentioned she has a preference for a target: Cameron.
Who do you think the new HOH will send to the Block? Share some picks below and let's see what happens.
Nominations are coming up on Friday then Power of Veto comp will be held on Saturday. It'll be a very busy weekend! Download our Big Brother App then join us on Facebook & Twitter for the updates.
Big Brother 25 – Nether Region, Not a Battle Back
Earlier this week I mentioned that it seemed unlikely for an early season Battle Back being lined up despite the cryptic warning from Cory that next week's comp loser wouldn't get a quick return. Of course that could be playing into the outcome of the latest HOH comp with Jared seeming to be stuck there at the moment but we don't know how long. We do know though that it doesn't have anything to do with the first evictee of the season, Kirsten. She will not be returning to this season.
As part of her departure interview with host Julie Chen Moonves it was revealed to Kirsten that Cirie and Jared were related. Add on to that how press has been told to plan for live video interviews with Kirsten and it all seems pretty obvious that if there's a Battle Back ahead on BB25 it will not be this early on in the game.