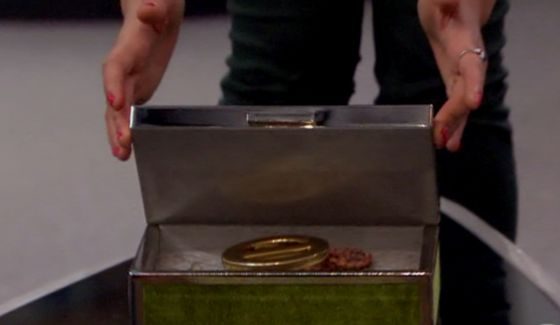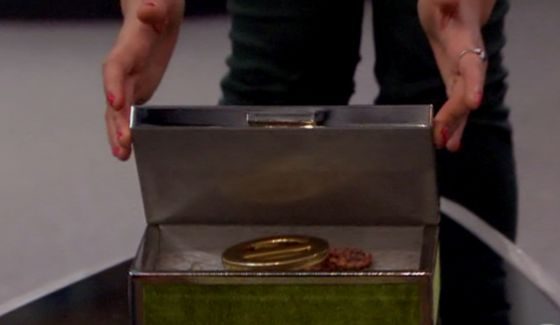 The Veto is back into play this week on Big Brother 25 as the Houseguests settled into the living room to hear from the Veto winner and Head of Household. There was no way around the medallion getting used but what was uncertain over the past days was who would take the empty spot.
With Jared holding the power he quickly sent Cameron and Red to the Block but Cameron's win of the Teeny Veto set Week 5 on a new course and here we are. Jared thought it might be the right move to send America to the Block since he's suspicious she's working with Cameron (she's not), but Jared's mom took over at that point and shifted him away to a bigger target: Jag.
Even this morning on the Live Feeds we watched as Blue made another push for America to hit the Block instead of Jag and it nearly worked, but no luck, Blue. Cirie shut it down again.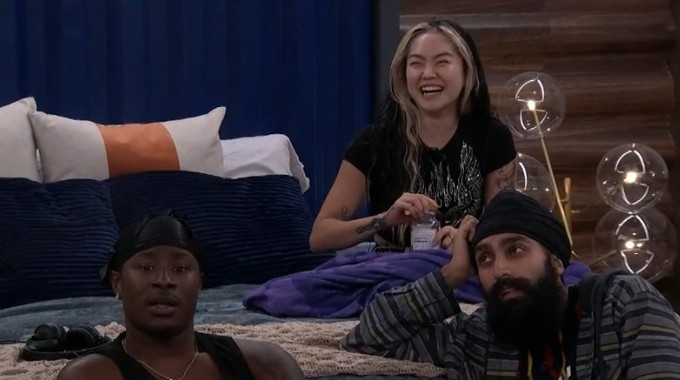 Here are the results from today's BB25 Veto meeting that set us up for Thursday night on Big Brother.
Power of Veto Ceremony Spoilers – Week 5
Cameron decided to USE the Veto on himself
Jared named Jag as the renom
Jag & Red are this week's final noms
Jag thinks he has volunteered for this duty since the Deadly Sins got together last night and presented it that way, but the plan had been in place even more they gathered. Now with Jag on the Block he's a top pick to go, but not everyone agrees and it's possible over the next few days that enough HGs grow weary at the prospect of Cameron and Red remaining in the house for a possible reunion. Remember the Chillers have split up, but you never know if that could change out of necessity.
Who do you think will be the next Houseguest evicted? Vote now in our poll below.
Try Live Feeds 1 Month Free! Code: BIGBROTHER25 Sign-up now!
Want to watch the meeting fallout and next moves made this week? Grab the Live Feeds' Free Trial and start watching what's going on inside the house right now!