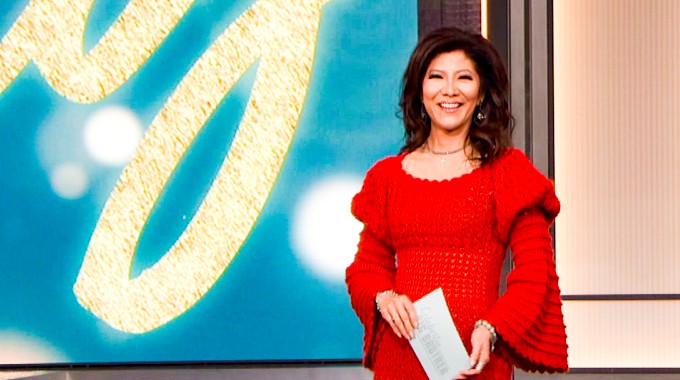 CBS is updating its Big Brother 25 schedule for when episodes are on with a shift from the season's debut on August 2nd into its long running fall routine.
While the Big Brother 25 season will start off with a more typical routine of Sunday (8PM), Wednesday (8PM), and Thursday (9PM) it won't stay like that once we reach the fall season primetime lineup. Once we reach the late September and October phase of the season CBS is set to move the Thursdays an hour earlier to 8PM and then Wednesday episodes over to Tuesdays at 8PM which I actually like and takes us back to a long ago routine for the show. We'll get an episode, a day to digest it, and then another episode. That's kinda nice, but Sundays will be getting messier.
Big Brother 25 Schedule – Summer & Fall:
Summer Schedule: Sundays 8/7c, Wednesdays 8/7c, Thursdays 9/8c
Fall Schedule: Sundays 10/9c, Tuesdays 8/7c, Thursdays 8/7c
Season Finale: Thursday, November 9th
Fall Schedule Changes:
Sun., Sept 10 – 8:30/7:30c start time
Wed., Sept 13 – 2-hour episode (8/7c)
Thurs., Sept 14 – Eviction shows move to 8/7c
Sun., Sept 17 – Sundays move to 10/9c
Tues., Oct 3 – PoV shows move to Tuesdays
Tues., Oct 17 – 75-minute episode
Once NFL is rolling the Sunday episodes will be moved from 8PM to… 10PM. Yikes. Yes, we see that at the end of many recent seasons with football mucking up the routine and putting uncertainty in the mix as we wait to see what games run long and when Big Brother will be airing those nights. Now it's entirely possible that we'll still be seeing delays on those Sundays and that 10PM start time might not really be 10PM after all but maybe 10:30 or even 11. Double yikes. (Partial schedule notes from Hamsterwatch.com)
We'll keep reminding you as the season approaches its shift in times, but for now, what do you think of the changes ahead for BB25?
See you this Fall! pic.twitter.com/arGjXA8WrG

— CBS (@CBS) July 17, 2023