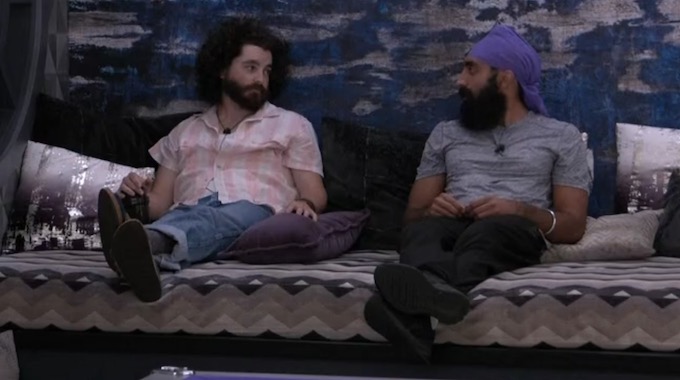 We have officially kicked off Week 3 of Big Brother 25 with a new Head of Household calling the shots. There was some speculation as to with Big Brother houseguests could see the block this week and after a conversation between the new HOH and their closest allies, it seems as though a plan is in place. Read on to find out which houseguests could find themselves in hot water for Week 3 of Big Brother!
Going into Week 3 of Big Brother 25, most of the houseguests were all on the same page about who the next target should be. Most of the houseguests were on board with making the move, but some of them knew that they couldn't be the ones to go through with it. This made some of the other houseguests nervous going into the Head of Household competition Thursday night.
When the feeds returned after the west coast airing of the eviction, we found out that Felicia went on to win the HOH competition and has found herself in a position to not only get a huge target out of the house but also pad her resume while doing so. How will she go about getting this week's target out of the house? A good old-fashioned back door!
Felicia, Cirie, and Izzy had a late-night conversation in the HOH room about who should go on the block and how this week could play out. Last week, there was a lot of talk about initially putting Red and Bowie on the block. However, since Felicia has been perceived as working with them, that plan could backfire and could cause Hisam to get suspicious. Instead, Felicia plans to put Cameron and Jag on the block and hope that one of them can pull off a Veto win. That way they can take themselves down and Felicia can put Operation: Backdoor Hisam into effect.
Do you think that this plan is what works best for Felicia's HOH? Is there anyone else you think she should target?
Download our Big Brother App, join us on Facebook & Twitter, and get our Email Updates for more!