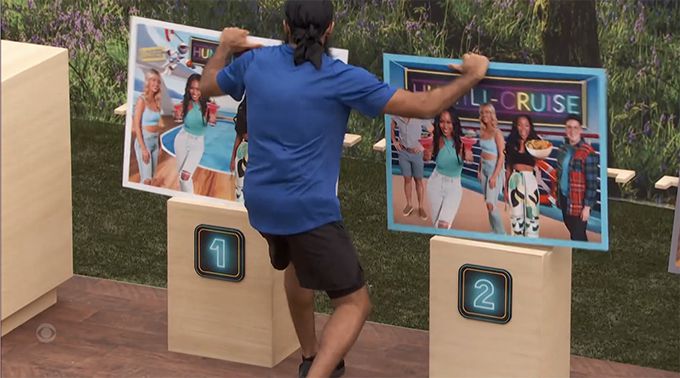 At this point I could probably start recycling Big Brother 25 recaps and no one would notice. I just have to say the following things:
Jag won ____ competition.
Felicia backstabs Cirie and talks s*it about Bowie Jane.
Blue is super annoying in the Diary Room.
Matt mentions Reilly.
There you have it. That's the recap of Tuesday night's episode and almost every other episode this season. But let me go into a little more detail, I guess.
Tuesday night's episode picks up right after the nomination ceremony. Jag lets us know that he wants to eliminate competition threats, so Blue is next on the list. And Blue is totally clueless that she's the target. 
Jag is telling Felicia that America is the target. And since that seems to make the most sense, she isn't really questioning it. But Jag does let Cirie know that Blue is his target. But Cirie does not want Blue to go this week and realizes that if it's that easy for Jag to go after one of his best friends in the game, then he could easily go after her as well. 
It's time to pick players for the veto competition. And it's officially the last draw, because after this week everyone will play. Which means only one person won't play this week. Joining Jag, America and Blue in the competition will is Matt, Felicia and Bowie Jane. So Cirie is the one person not playing. She never got drawn one time this season. Blue actually checks to see if her chip is really in there. It is. 
And speaking of Cirie, she decides to hint to Felicia that Blue might be the target. She never explicitly says Blue is the target, but Felicia goes to Jag and says Cirie says Blue is the target and told Blue to fight for the veto or she goes home. Not sure why Felicia went so hard on Cirie here, but she definitely got in Jag's head about trusting Cirie.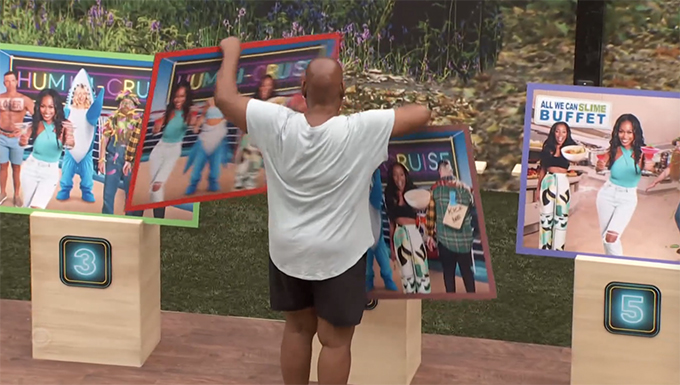 But will Jag change his target? Let's get to the veto competition and see what happens. This is an individual timed competition and for this competition, the players have to figure out what order a series of photos should go in. And the person who does it fastest wins. 
Here are the top 3 times:
Bowie Jane – 10:36
Blue – 8:00
Jag – 6:22
Jag has won the Power of Veto. Again. So that means he holds all the power and can make any move he wants. Jag tells Matt what Felicia said about Cirie, but Matt isn't happy about Jag being suspicious of Cirie since she's his other closest ally. So what will Jag do?
Let's get to the veto ceremony and fid out. Jag decides not to use the Power of Veto. He is far too concerned about Blue being the only person he thinks can win a competition other than himself.