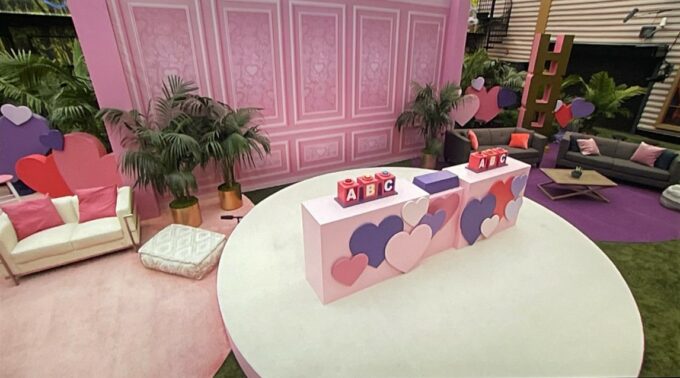 Big Brother 25 continues tonight with the latest Head of Household competition and then by the end of the night we'll have the nominations set and the race to the Veto underway! Let's catch up with our live recap right here!
So to rewind a moment, everyone at home knows that Matt put the Power of Invincibility into play to stop Jag from getting voted out, but the other HGs don't all know that. Sure, some of them do, like Cirie because everyone tells Cirie everything! Much of the house is left to wonder just what that means and who pulled the fast one, so we'll probably see some Diary Room speculation on that as we go through the show tonight.
Can't wait through tonight's episode of Big Brother to find out what happened? Check out all our Big Brother 25 Spoilers for the latest results!
We're picking right back up as Jag is rescued by the Invincibility Power but now we're learning that Jag knew he'd be safe going into that vote. Matt had already let Jag know earlier in the day and we didn't get to see that on the Feeds.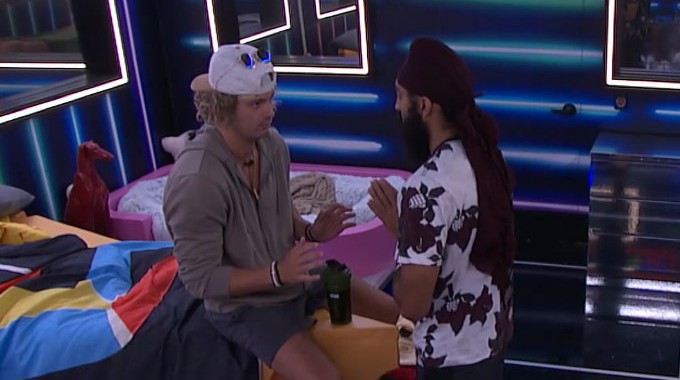 Backing up another day we're watching as Cirie tells Jared that she knows that Matt has the power and told her he doesn't trust anyone but her. So they were both expecting Jag to stay and Jared uses that to his advantage by giving Jag a heads up that he'll be safe. The trouble here is that Jag thinks only Cirie and Matt know about this so he's wondering how Jared would know too. Oops, Jared, you're going to get a paddlin' from your mom!
Week 5 Head of Household Comp – BB Odd Couples:
We're finally getting a quick and dirty HOH comp this season with the knockout style battle which is always fun to see who knows how to set up their targets and which HGs realize they're probably not doing so hot when they keep getting called back to the podium.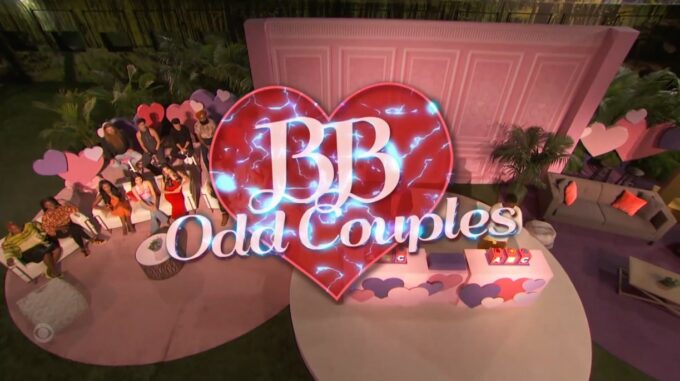 Round 1: Cameron vs Jared – Jared wins, Cameron is out
Round 2: Red vs Bowie – Red wins, Bowie is out
Round 3: Izzy vs Jag – Izzy wins, Jag is out
Round 4: America vs Red – Red is wrong, Red is out
Round 5: Meme vs Matt – Meme wins, Matt is out
Round 6: Blue vs Corey – Blue wins, Cory is out
Round 7: Meme vs Izzy – Meme is wrong, Meme is out
Round 8: America vs Blue – Blue wins, America is out
Round 9: Cirie vs Felicia – Felicia is wrong, Felicia is out
Round 10: Blue vs Izzy – Izzy wins, Blue is out
Round 11: Cirie vs Jared – Jared wins, Cirie is out
Round 12: Izzy vs Jared – Izzy is wrong, Jared wins
Jared wins HOH!
Jared says he isn't afraid to make big moves on Big Brother, so let's see if he lives up to that promise. And as a side note on the comp, Jared had said he sort of accidentally won this HOH and in the last round he did, but Jared was up several times so I'd say he had to work harder to win this HOH than he described it on the Feeds and didn't give himself the credit he should have on this one. I'd say that was earned.
Quickly the discussions are underway and Cirie is proud of her son for pulling off the win and going for her targets, Cameron and Red. She's ready to see one of them out the door. Meanwhile, we're hearing from Blue in DR that Jag remains her #1 ally, even over Jared.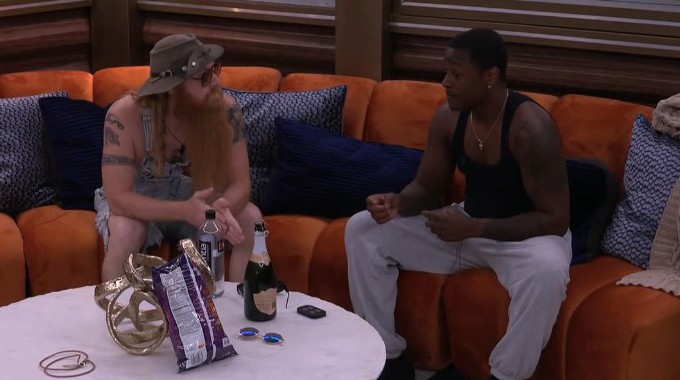 Before we get to the Noms Ceremony Jared needs to have some conversations. Talking with his two top picks, Cameron and Red, Jared hears Cameron is ready to throw Red under the bus to save his own hide. Jared isn't impressed and relays this all to Red which shocks Red to learn. Yes, this reveal to Red lead to the Chillers alliance breaking up this weekend.
Week 5 Nominations:
Time to send a couple of HGs to the hot seat this week. Sure, we already know who gets nominated, but now we'll see how those choices were made and hear a little in the Diary Room on what led us here.
Jared nominates: Cameron and Red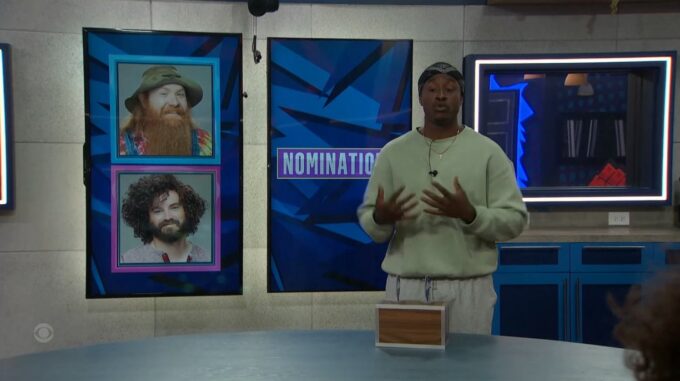 Next up, it'll be time for the Veto episode on Wednesday night (8/7c) and we'll be back then with our live recap of all the Veto events heading into Thursday's live eviction show. Skip the wait and get the Veto spoilers now! Four weeks down and ten more to go in Big Brother 25! Have mercy, this is a massive season of BB!