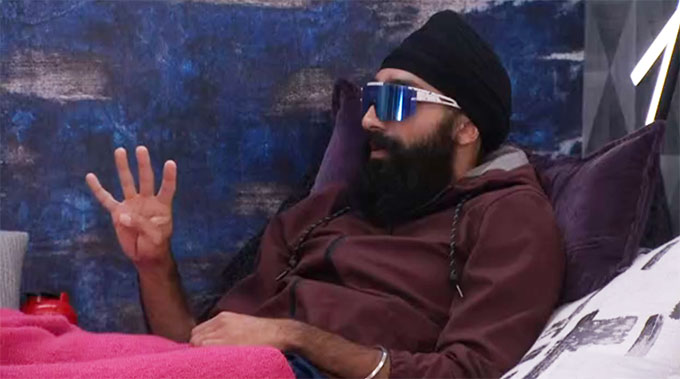 We're just a day away from the first Big Brother 25 double eviction, and while we have no idea what's going to happen in the next round Thursday night, we have a pretty good idea what will go down with the first eviction. Let's count the votes to see.
If you've been keeping up with our Big Brother spoilers then you know that Jag won the veto this week which opened the door for a Cameron backdoor (though it's not a true backdoor because he did play in the veto). But you know how that term is used loosely these days, so let's just go with it.
So at the veto ceremony, Jag uses the veto to save Cory and Jared names Cameron as the replacement nominee. The entire house has been trying to get Cameron out for weeks, so this might be there only chance. This group is now notorious for flipping and flopping when it comes to the votes, but I think this week it might actually stick. MAYBE. There's a chance someone is going to mention breaking America and Cory up since Cameron has no one left in the game. I mean I really wouldn't be surprised. But as of now, the votes are leaning one way.
As of now, it should be a unanimous vote to evict Cameron since he has been their target for weeks, so it should look like this:
Votes to evict Cameron: Cory, Matt, Jag, Felicia, Mecole, Cirie, Blue, Bowie Jane
Votes to evict America: none
But I'll say it again, this group has let Cameron slide by two other times, and we know they're used to flipping the vote, so don't be surprised if it does happen again. And if it does happen again, then I think I'll just go ahead and root for Cameron to win BB25.
Who do you think will be evicted this week? Lets us know in our poll below.
Try Live Feeds 1 Month Free! Code: BIGBROTHER25 Sign-up now!
Want to watch to see if there's any waffling this week? Grab the Live Feeds' Free Trial and start watching what's going on inside the house right now!