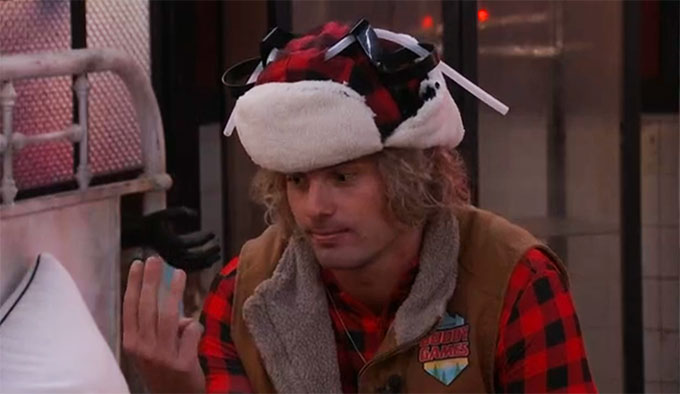 There's just one more day until the next Big Brother 25 eviction. Will it be Izzy or Felicia?
If Cameron has his say, it will be Izzy. And right now a lot of people are telling Cameron what he wants to hear about actually voting Izzy out. But it sounds like only America and Bowie are really on board with the plan.
Cameron thinks he will also have Jag, Matt, Cory and Mecole voting that way. But in a private conversation with Matt and Jag, they discussed the smarter idea is to keep Izzy and ride to with that alliance until the end. And Cory is very reluctant also, and keeps trying to convince America to hop off that train with Cameron.
So it sounds like Cameron will either be blindsided again this week, or he'll find out at the last minute the votes aren't there. So what will the votes look like? I predict there won't be any blindside votes after last week. Bowie Jane is begging people to let her know how to vote, so don't expect anything other than unanimous this week. So here's how I expect the votes to go:
Vote to evict Felicia: Cirie, Jared, Blue, Jag, Matt, Mecole, Bowie Jane, Cory, America
Votes to evict Izzy: none
If there is some kind of flip though, this is what it could look like:
Votes to evit Felicia: Cirie, Blue, Jared
Votes to evict Izzy: America, Cory, Matt, Jag, Bowie Jane, Mecole
Again, don't expect that second scenario to happen. Other than America and Bowie, the house still wants Cameron out, so there's no way they're going to give Cameron what he wants. Cameron really seems to believe he has all these votes in his favor, and all these people in his corner moving forward.
Who do you think will be evicted this week? Take our eviction prediction poll below to let us know.
Try Live Feeds 1 Month Free! Code: BIGBROTHER25 Sign-up now!
Want to see if the vote does switch to Izzy this week? Grab the Live Feeds' Free Trial and start watching what's going on inside the house right now!